Engeniate can help your company finally reach that next level of success
Running a business is more than just providing a service or churning out a product. The working atmosphere and business culture plays a big role in how productive and efficient employees can be. Engeniate is a company for companies that will come to your workplace and help develop comprehensive team training, leadership development, and much more to assist your business in reaching its fullest potential.
"In the U.S., employee engagement is typically low—about 32 percent—which means only 32 percent of employees overall are actually productive and committed to their job," said Liz Ramos, Founder and Senior Organizational Consultant for Engeniate. "Lack of engagement causes lower profitability, really high turnover rates, all kinds of money leaks; it's a huge financial impact to have such low engagement in the workplace. That's what I help turn around."
Engeniate can help your business in a variety of ways: it can help with a speaking engagement—where Ramos comes to your office—or business retreat to discuss topics such as building cohesive teams, leading with your strengths, and communicating effectively, or by a team of Engeniate consultants coming in and digging deep to help you find any missed opportunities or hidden talents within your team to help better your working environment.
"We focus on organizations that are looking to have their teams function more cohesively, to be more productive and collaborative," said Ramos. Leadership and team development are Engeniate's primary fortes, which means they can come with both an employee focus and a management focus. "We're working for an engineering firm right now who is looking at their next level of leaders they'll be offering ownership to," she added. "So as part of that process we're developing a whole leadership program for them to get them ready to be part owners of the company."
Engeniate customizes their approach based on the wide variety of variables that each company comes with. Generally, they first administer a number of assessments to identify what the company's strengths are, then go from there. Those strengths provide the foundation from which they conduct a variety of team-building workshops, as well as providing ongoing coaching with the leadership and management to help them implement what they've worked on after the workshops conclude.
"One of the biggest issues that I see is when people are promoted into leadership and manager roles without being provided any tools or training for them to be able to do that effectively," Ramos explained. Engeniate truly excels at providing tools and training, as they have gotten tremendous feedback after their visits. "Teams that were dysfunctional are able to work collaboratively afterwards, and are able to have a strong culture," she said. Ramos also explained how teams that work remotely often don't have honest communication with each other, so Engeniate helps them find more collaborative and transparent ways of working.
Ramos has an internal background spanning more than 10 years working in human resources management for a variety of companies, especially in the wine industry. She is a triple-certified business coach—which includes being a Gallup Certified StrengthsFinder Coach—and is also bilingual, speaking both English and Spanish, so if you have a largely Spanish-speaking workforce, Engeniate can still meet your needs.
Engeniate began just four years ago when Ramos decided to start helping those companies of certain sizes, usually those with under 1,000 employees, that may have a solid structure and may be doing well, but aren't big enough to have an in-house specialty trainer on hand at all times. "A big void that I hope to fill is bringing in a specialty that is a lot less expensive than having someone internally, but that understands the breadth of their entire business," she explained. "To add value and help them build something sustainable that they can run with after we're done with their work."
Naturally, Ramos has found that she works best with leaders that are willing to go the extra mile, as sometimes that lack of employee engagement occurs in the upper levels as well. "Organizations that benefit the most are those with leaders that are really committed," she said. "Leaders who understand that they are part of the team, and really run with whatever we do with their teams." Without that follow through after Ramos and her Engeniate team come and visit, only so much can change.
You probably won't ever meet Ramos at her office, as it's she who comes to you; however, if you do, you'll find it fitting that Engeniate's headquarters are located within the Green Hive Spaces in Vallejo, a building that provides workspaces for a variety of businesses. You may also notice that this location is right next to the offices of the Vallejo Chamber of Commerce, which is quite literally the hub for business in Vallejo. "It's nice to have the hustle and bustle of local entrepreneurs booking up space and having workshops here. And it's great having the chamber next door," said Ramos. As an entity that touts a productive business atmosphere, Engeniate is sure leading by example.
Ramos has done a lot with her company in just four years, and she looks forward to evolving her approach in years to come. One particular outlet for change that she's noticed is embracing the newer workforce of millennials and discovering the best ways to manage that generation in the professional realm. Mainly, however, she just looks forward to furthering the work she's done so far so that business leaders can fully embrace what she's offering.
The main objective: "To teach managers to be coaches," said Ramos. "And, as organizations continue to track the loss of the impact from their engagement levels, that they start to trust things like that and see the turnaround it can have on their bottom line."
So if you or someone you know has a business that can benefit from Engeniate's guidance—which is basically every business—reach out to Liz Ramos by calling (415) 952-0130, emailing info@engeniate.com, or visiting www.engeniate.com.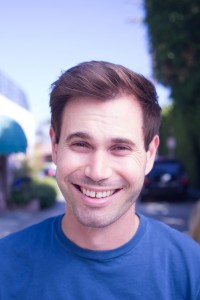 Matt Larson is an actor/comedian/director from Vallejo who lives a double life between the Bay and LA. When he's not writing for Local Happenings Magazine he could be editing a short film or working on his next rap album—who knows! Keep up with all things Larson at
www.MarsLegstrong.com.