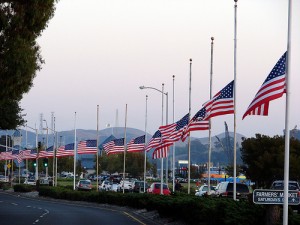 This is a special day for everyone to take a moment and reflect. Life is so short and then it is gone and we never get a chance for a redo. Take a moment and say what is in your heart or it will be forever gone.
Ben is moving today – be quick to catch him!
SF Giants note: We can't win them all – and besides this journey is exciting.
BIG, LONG stretches, feed Ben, walk, and then I'm gone . . .