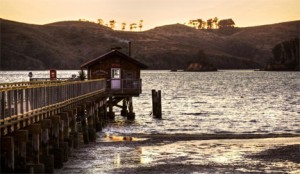 When a magazine finally goes to press I am sure that everyone thinks I sleep all day. The truth is I now find myself needing a day of deep meditation to finally feel relaxed and stress free. Unfortunately the workload is not over. Now I have to get all the stories ready to be put up on the web. The Flipbook on our website that I everyone thinks magically appears without much effort – WRONG. All the ads need to web linked and then sent switched to a technological miracle so that you may view the magazine as it will appear once it is printed.
I have had a glass of champagne with friends, have rested in a jet tub, I can now welcome the "humpday" with a smile on my face and know that I have made it through the toughest part of the year for magazine publishing. Ben and I can greet the day with a HUGE smile and know that we can rest a little easier today. Yes, we have meetings and still have work to do but at least we know that our 2013 goals and resolutions have been put in place and are working towards their fruition. With that said, I can now greet the day.
Early am stretches and meditation; feed and walk Ben and away we go. . .