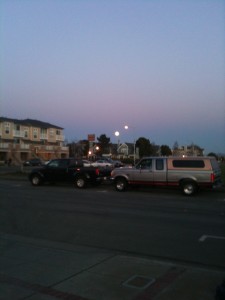 I love a full moon. Many people believe that the crazies come
out when there is a full moon – maybe that is why I have a total understanding of these special moments! Whatever it is, these evenings are magical and have a
special place in my heart.
Today, I'm back at the Benicia Community Center for another
Tourism Meeting. This group is really trying to shake things up for this quaint town. Bus tours, festivals, fairs, art walks – the topics are varied but the result is the same, we are all working towards more tourists in Benicia.  This group is full of energy and excitement.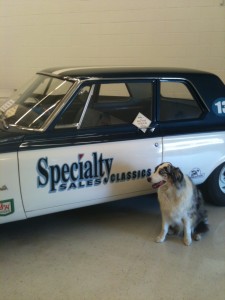 Ben found a new place to hang out this morning.  Specialty Sales in Fairfield has just opened
in the old Walmart building off of Chadbourne and it is full of great classic cars.
What a find, this is a must to visit and Ben agrees that he had a good time
too.
This afternoon I am off to Danville, another great little
town in the Bay Area. Their Discover Danville Team is really trying to shake
things up this year. They are planning a "Green Expo" this spring and you will
be able to read more about his in our upcoming issue in April.  Then I am off to the Danville Mixer at East
Bay Lines. This should be fun and a chance to meet very different people, see
you there . . .