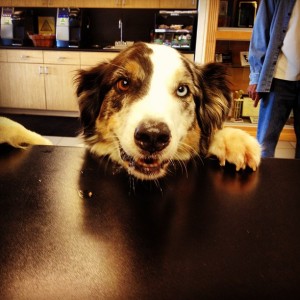 So I have been sick since the first of this week (still going to work which makes it worse) and here we are on Friday and I still feel pretty crappy! Hopefully I can get rid of this bug over the weekend and feel better for Monday.
Ben always works hard when he visits TEAM Superstores since he has to beg for treats!
No time for anything today and off we go. . .