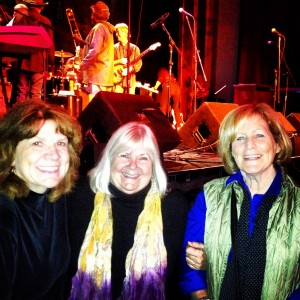 Sometimes life comes along and hits us in the belly and we have no recourse but to except it and try to continue on. This is such a time.
Enough said, let's keep rambling. Leah Shelhorn of Studio 41, a sponsor of the Wednesday night "Ramble" at the Empress Theatre in Downtown Vallejo took time out to smile with two Vallejo Community Arts Foundation Board Members, Leigh Beck and Susan MacDonald. They said "Oh, what a night!"
Stretches, feed and walk Ben, and off we go. . .