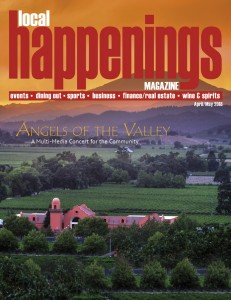 I love this part of my job where I feel a major sense of accomplishment. The ads are sold, the stories are written, the invoices are done and the design and layout is finished. This is over-simplifying everything in a major way, but now I go on and get the other jobs done. What a fabulous picture on our cover by Mars Lasar.
The Pista sa Nayon Magazine, "Funs a Bruin" Brochure and the SPSV Bridge are all on my desk to be completed before the next issue of Local Happenings is due to go to press. Whew, I'm tired already. Before all that I will rest this weekend with BBQ's and Giants baseball. Sounds like a vacation to me!
Stretches and meditation since I can now breathe out, feed and long walk with Ben, and off we go. . .