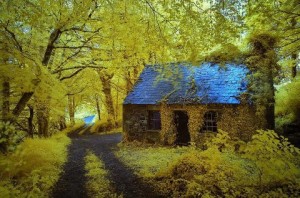 So ever since I went on holiday I am falling apart! My cold has stuck around and now I have a fractured foot! Yes, I did a pirouette in my mother's kitchen on Mother's Day when I slipped on some water and ended up on my back! It appears to be a small bone on top of my foot that appears to be the culprit, oh well. Life keeps marching on.
Here is a picture of a dream house I have.
Stretches, feed Ben and off we go. . .