Richmond Art Center
For as long as many Bay Area residents can remember, Richmond has had a reputation as one of our region's roughest cities. But in the past few years, the city has softened its image considerably thanks to a declining crime rate, an improved school system and a number of programs designed to engage the community.
Even during times of hardship, Richmond's artistic community has always thrived. The city is home to some of the East Bay's best arts organizations like the East Bay Center for the Performing Arts, which has taught music and dance to thousands of students, or the NIAD Art Center, which focuses on bringing the arts to people with developmental disabilities.
And then there's the Richmond Art Center, a highly respected art organization that draws adults and kids from all over the Bay Area to its many classes. The center's founder, Hazel Salmi, was a local artist who was known for walking around town giving away art supplies to anyone who wanted them during the Great Depression era, and the center was founded in that same vein: to teach art and art appreciation to anyone in the community who wants to learn. And it was during the same era, 1936, that the center was founded with the stated purpose of bringing art and art appreciation to the people of Richmond, even during troubled times.
"We really genuinely want to make art, be involved with creating art and help people bring their creative vision to life," said the Richmond Art Center's Communications Director Jessica Parker. "We'll do whatever we can to make sure that happens for each individual who comes to us."
The Richmond Art Center is best known for its classes, which are offered to all ages for a wide variety of media. But if you drive through town, you're likely to see a few pieces of public art that the center is responsible for. Earlier this year, for instance, the center helped lead an effort to rebuild John F. Kennedy park in town with a new garden, equipment, and a large circular mural that depicted a phoenix rising, Parker said. This was a collaborative effort between hundreds of students and almost 400 volunteers who worked together for the biggest park rebuild in city history.
"The work is outstanding. All the kids and adults are so talented and really have a passion for making things that matter, giving a lasting impression through artwork," Parker said of the Kennedy Park mural. "It's amazing to see."
The Richmond Art Center is divided into three main functions: First, there's its in-studio art education program, which teaches roughly 1,800 kids per year, as well as many adults.
Second, the center has an Art in Communities program to help facilitate things like the recent phoenix mural, or a project earlier this year in which students from all over the community were invited to design and build their own floats for Cinco de Mayo. The idea for that project didn't come from inside the center, Parker said, but from folks in the community working with the center.
"The linchpin of success for any community organization is being responsive to the community," Parker said. "It's not about us coming from the outside, we look at what folks' creative sensibility are."
Third, the Richmond Art Center runs an Exhibition Program, giving local gallery artists the opportunity to showcase their work. Its most recently gallery, which ran from September through mid-November, explored the ways fashion has evolved over the years, noting that in recent years, more and more people have begun "upcycling," using "castoff or reused elements and materials," in their clothing, according to the exhibition's notes.
From January through March, the center will feature a gallery that explores the way families have evolved over the years, using artistic family portraits as the medium. That show will explore how, "Our families themselves are mixed groupings crossing generations and gender, geography and even genus," and a reception for that exhibition is scheduled for Saturday, Feb. 6 at 2-5 p.m., at the center.
"Art is a universal language. It's informative and it's community-building," Parker said. "Regardless of who you are or where you come from, if you make art you're speaking a universal language and it can break down cultural barriers, language barriers, religious barriers and more. We see it happen all the time."
In fact, the center has even worked with some of the community's underground street artists, which, Parker said, is an example of how you can find creativity in every type of medium.
"We work with local communities and schools and we'll also have volunteers from the graffiti art community," she said. "We don't condone or encourage destruction of property or illegal graffiti, obviously, but there are all sorts of creative ways you can express yourself through all sorts of media, including spray cans."
And like any nonprofit, the center is definitely accepting donations on a continuing basis. They're also actively looking for volunteers, which the center relies on heavily to fill a breadth of roles. Some of their volunteers have been coming to the center for a decade or longer, helping the center to tap into the community even more. If anyone is interested in becoming a volunteer, they can call Nicole Robinson, the center's Volunteer Program Coordinator, at 510-620-6778, or email her at nrobinson@richmondartcenter.org
"It's important to do community outreach, to know who they are as they change and to be able to speak to them as well," said Parker. "We try to do that. We've got maybe 100 regular volunteers here, and lots and lots of people who come and help out. Often through our powerful core group of volunteers we're able to connect to other individuals."
On Dec. 5, just days before the publication of this magazine, the center had its biggest fundraising event of the year, its Holiday Arts Festival and live auction, which this year focused mostly on ceramics. On display each year at the Holiday Arts Festival, which has been held for 53 years and counting, is beautiful, vibrant work created by participants in some of the center's programs.
"The Holiday Arts Festival gives the instructors in our studio program—as well as students in our ceramics studio—the opportunity to present their wares," said Studio Education Director Erin Wheeler in a statement. "And through their work, you can see demonstrated first hand what the Art Center's studio education program makes possible."
If you missed this year's festival and are feeling bummed out, don't worry. Since the festival was founded in 1936, it will be celebrating its 80th birthday next year, and so you can bet that the center will put its best foot forward in the many celebrations and gallery viewings that are sure to come.
For Parker, and her colleagues, the job satisfaction is twofold; they love spreading the "universal language" of artistic appreciation, but they also strive to make life better in Richmond, where many of the center's employees also reside.
"Most of us who work here are from Richmond or have a strong connection to Richmond. We all want this place to be successful," Parker said. "I've lived in Albany and Oakland but I love living in Richmond the most, it's fantastic. If you actually come here, it's nothing like a lot of the bad press you read. The people here are nice and polite and they work together. It's one of the best places to live."
The Richmond Art Center is located at 2540 Barrett Avenue in Richmond. Its gallery is open Tuesday through Saturday from 10 a.m. to 5 p.m. and on Sunday from noon to 5 p.m. It is closed during major holidays, and on Mondays. For more information, visit www.richmondartcenter.org or call 510-620-6772.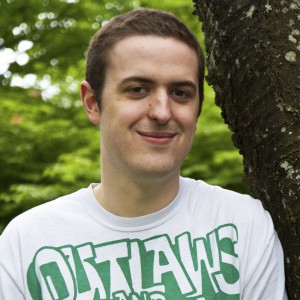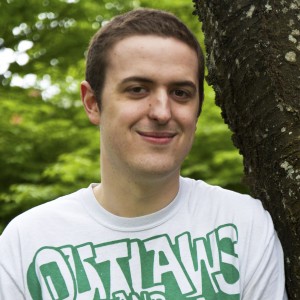 Nate Gartrell grew up in Benicia, studied journalism in college, and has written for a handful of media outlets since age 15. He aspires to visit all 30 Major League Baseball stadiums and to hit the trifecta at the horse track.