If you care to ever use a smart phone in public these days … it's best to know at least some kind of self-defense. Plus if you take a martial arts class, you can learn to protect yourself and get a good workout at the same time! Finally you can play Angry Birds on the subway again without worries of feeling defenseless if someone else insists that it's their turn to play (disclaimer: use technology in public at your own risk). In any event, "I wish I didn't know how to protect myself" is something that's never been said.
If you're keen on learning the skill of self-defense, or just want to have fun and try something new, here's a look at some of the premier martial arts studios in the Vallejo/Benicia area.
William Kim's Tae Kwon Do
www.williamkimstkd.com
Vallejo • 707 556-8181
Since 1979, Grandmaster William Kim has been sharing his passion of Tae Kwon Do with the greater Vallejo community. He is the Owner of William Kim's Tae Kwon Do on Springs Road, which is fully equipped with locker rooms, a pro shop, two private training rooms, an Olympic-standard matted floor and even a parents lounge area. "We have really nice facilities here," Kim says. His younger self would be proud.
"I started training in Korea when I was 6 years old," he said. "All of my life is involved in Tae Kwon Do martial arts training." Included with that is his family life. "My father is Grandmaster 9th degree black belt, I'm 8th degree black belt, my son is a 5th degree black belt, my daughter is a 4th degree black belt, my youngest son is a secondary black belt—my father, myself and my three children. It's very unique."
The generational aspect of Kim's family is mirrored with his students. "Many of the students that have studied here are bringing their second generations, some even third generations," he said. "It shows that we're doing something right. I'm very happy with that result." He's especially happy when the kids get involved.
"A problem of youngsters is lack of concentration," Kim says. "Parents will bring the youngsters and I see them overcome. They can concentrate better and their attention span is improved." It's seeing these kids grow and mature via Tae Kwon Do that has really kept Kim motivated over the years. "I get a big satisfaction when they come in for their needs and then when they achieve—that's why I've continued working in the same field for so long."
In addition to learning better concentration practices from Grandmaster Kim's teachings, kids can learn other valuable life skills as well. "We teach them the modesty of being humble, teach them discipline, self-control, to control your emotions, not to get angry so easily, or frustrated," he explains. "We have a lot of teenage problems [in this country]. I think that martial arts can be the solution."
Beginners in Tae Kwon Do aren't always kids, though, so there are plenty of opportunities for adults as well. "Tae Kwon Do is great physical conditioning for total body," says Kim. "Toning and losing weight while, at the same time, learning the art of self defense." They have plenty of adult classes available for all skill levels. "We structure them a little differently, little bit more relaxed atmosphere and high energy."
So … why Tae Kwon Do? "Tae Kwon Do is a universal sport," says Kim. "It's popular because it combines the physical and mental. 'Tae' is the kicking, 'Kwon' is the punching and 'Do' stands for the mind, the way of life." Take his advice. Remember, Kim has been practicing it here in Vallejo for more than 30 years. "It's the way of my life."
Pro-Faction Martial Arts and Fitness 
www.facebook.com/profactionmma
Benicia • 707 750-1644
"We're about the real thing. There's no egos here," says Geoff Quares, Owner and Head Instructor at Pro-Faction Martial Arts and Fitness in Benicia. "We want to help people grow and appreciate the martial arts. It's not necessarily even about fighting—it's about helping people stay healthy, stay in shape and learn how to compose themselves in awkward or tense situations."
Pro-Faction has a variety of specialties including Karate, Muay Thai, Brazilian Jiu-Jitsu, boxing, group conditioning and fitness classes like cardio kickboxing and personal training for weight loss, conditioning, one-on-one fight training and more.
Quares saw the importance of martial arts clearly when he was just a child. "I started training when I was nine years old," he says. "I came from a broken family, single mom and all that stuff, and I wanted to learn really bad. My instructor made it a point to take me under his wing. As I grew into the martial arts … that transformation from nobody into somebody … I took a step back and saw how he made me into something. Knowing that you can have that effect on other people was a big thing for me. That is the reason why I teach full time." He is so passionate about the importance of martial arts that Quares created a nonprofit organization called Martial Arts Matters. "It's a subsidy to help at-risk youth and disadvantaged families afford martial arts training." Quares strives to keep his studio doors open to anyone who wants in.
"At Pro-Faction, we have everyone from professionals to amateurs; people with no experience or who just want to get in shape. Everyone wants to help each other grow." And, with a friendly atmosphere, they help the newbies fit in right away. "When we take a new person in with no experience, they get introduced to everybody. It's a requirement that everyone introduces themselves, makes them feel at home and helps them out so they don't feel uncomfortable. Everyone's so close, from the guys who fight in the circuits all the way to the newbie."
Island Warriors Dojo
www.islandwarriorsbalintawak.com
Vallejo  • 707 477-1159
"I started training in martial arts when I was 11 years old after watching Bruce Lee movies," says Mel Orpilla, Owner of Island Warriors Dojo. "Every Asian kid wanted to be Bruce Lee back in the early 1970s, including myself."
Orpilla is a Master in Balintawak Arnis, otherwise known as Filipino martial arts. "It is a weapons-based art; most Filipino martial arts are weapons based," he says. "Here we train with rattan sticks, which are a replacement for the swords … safer to use … they look like bamboo but bamboo is hollow, rattan is solid."
In addition to Balintawak, Island Warriors Dojo also offers Kajukenbo and pole fitness. "I think we're the only place in Vallejo that teaches pole fitness," Orpilla said. "There's something for everybody here at the dojo. It's not your standard fitness club."
So one may ask, why Filipino martial arts? "Vallejo has almost 30,000 Filipinos and many of them, like myself, were born and raised in America, don't speak the language, some have never been to the Philippines," says Orpilla. "Learning this art is one way for them to connect to their heritage as Filipinos." In the Philippines this martial art is often passed from father to son, rather than from teacher to student. "You wouldn't go to a dojo like this; even in America there are very few," he says. "In Philippine society it's taught in semi-secrecy. I want to make Filipino martial arts available to everybody."
Speaking of everybody, Island Warriors Dojo is a great place for the whole family. "We're very family oriented and a lot of the students are family units: siblings, parents and children—rather than just an individual coming in to take lessons," Orpilla says. "We carry on that family spirit, too—the Filipinos are a very family oriented society."
What's exciting about taking a Filipino martial art such as Balintawak Arnis is that you get a weapon right away. "[Filipino martial arts] were created strictly for self-protection and self preservation," Orpilla explains. "A lot of martial arts, like Tae Kwon Do, start out with hand-to-hand and eventually you'll get a weapon. But in Filipino martial arts we start with a weapon and incorporate hand-to-hand. It's a very practical art."
It's also a great martial art to watch in the movie theaters. "You've seen it in all the Bourne Identity movies, Book of Eli, 300—basically, whenever you see a movie that uses knives or swords, chances are it's a Filipino martial art." But it's more than just rattan sticks and choreography at Island Warriors Dojo.
"We teach the warrior spirit," says Orpilla. "The warrior is always prepared physically, spiritually and mentally. It isn't just the physical aspect of martial arts that we teach here, but a whole code of conduct based on the warrior philosophy of the Philippines. It teaches the student how to become a complete person and an honorable person," Orpilla continues. "And being able to use a weapon or your hands to protect yourself, or your family, is just part of it."
Vallejos Tae Kwon Do
www.vallejostaekwondo.com
Benicia • 707 746-1795
 "Most people think they don't have time, or need [martial arts]," says Master Ruben Vallejos, Head Instructor of Vallejos Tae Kwon Do in Benicia. "However, like anything beneficial, it requires commitment and hard work. Think of it as 45 minutes a day that serves as a stress reliever. You must think of your workouts as important meetings that you've scheduled with yourself. And bosses don't cancel! Self-defense and staying fit never goes out of style." And when it comes to style, there's more than just Tae Kwon Do at Vallejos' studio. "We not only teach Tae Kwon Do, we offer grappling, cardio kickboxing and much more."
Vallejos Tae Kwon Do is a family run business that has been part of the Benicia community for more than 30 years. "We welcome all families into our 'family' as one and treat each other as such," says Vallejos. "A rare find in most businesses today. Our core values are taught daily to include self-discipline, honor and respect."
No matter who you are, there's never a bad time to learn a martial art. "It's an important part of life no matter what stage: children, teen or adult," says Vallejos. "The self-discipline that develops as a result of learning and practicing the techniques usually carries over into other areas." This is especially true for children. "School grades often improve as your child learns to focus on objectives and to work toward achievement." And Vallejos can give them the mindset to do it.
"We instill confidence by helping overcome fear, by improving our image of ourselves, by placing you in control of your body for the first time in your life," Vallejos says. "This confidence spills into every aspect of your life, making you a stronger, better person. The confidence instills humbleness; it is free of ego. This is the secret of true confidence: knowing without having to say it."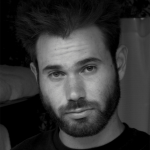 Matt Larson is a writer/actor/comedian who shamelessly promotes his Vallejo Comedy shows in his byline. He encourages you to visit www.vallejocomedy.com. Woot!