In this festive holiday season, many well-meaning platitudes about brotherhood, goodwill and the power of love are being easily exchanged. That's why it's so remarkable to discover that in just one small corner of our Bay Area these special phrases spring to life, not only during this festive time, but literally year-round enriching so many kids in need both educationally and emotionally.
Indeed as Local Happenings saw in person recently, the main clubhouse of the Boys and Girls Clubs of Napa Valley literally hums from one corner to the other and top to bottom with the warm excitement of engaged, bubbly and just downright happy youngsters and teens who seem truly appreciative of their rare opportunity to learn and be counseled by a staff that is deeply dedicated to their successes at every level.
An intense, well-designed and executed program of learning and growing, both in Napa and at the American Canyon clubhouse, is seen daily. These centers are open to any Napa County resident from 5 to 18 for a good part of the day, but the organized after-school enrichment begins too at the 9 other extension programs just as their own school day ends.
"Essentially what we're in business for is mentoring young people, particularly those who need us the most," explains the club's Executive Director Mark Kuhnhausen. "Our primary way to do that starts and continues when the kids are out of school, after school, during Christmas break, holiday breaks and through summer programs."
"We offer a wide variety of programs staffed with paid professional role models," Kuhnhausen continues. "It's their job to make sure these kids are taken care of and feel safe with people they can look to; somebody other than their parents who can care about them when they're not around, make sure they can get their homework done, high-5 'em when they're doing great things, and let them know when we're disappointed with them if necessary. We try to be an extension of the family, an extension of the community."
For the satellite sites, often the principal will provide a recommendation list of those students who he feels will benefit the most, but all enrolled Napa can apply and the two centers accept any student from the Napa Unified District. "In fact, no student is ever turned away for financial need," explains Area Director Anja Elidi-Stubbs. "As a non-profit having the community support really helps with that. When a family shows up at our door and asks, 'Can you help me?' not only can we say, 'Don't worry about the money,' but we can add, 'Guess what? Your kid's going to have a great time and learn amazing things so we can't wait for your child to start!' And the look on the parent's face is amazing."
So what is the magical mix of study, learning and fun things that comprise a typical day at the Clubs? While possibly a little reversed at the other participating school sites depending on available resources, the Napa Clubhouse begins with a snack for the kids. Then come the 'Choices Hour' where the kids can pick from a whole bunch of exciting learning activities, which can range from extensive arts & crafts projects, fine arts opportunities, tending to the garden, cooking & baking sessions in the kitchen, time in the gym to learn a new sport, working out in the fitness center, learning to do more advanced computer activities that can range from the basic skills to even movie making and Claymation. In fact, many students do projects on Chrome books that often are in sync with their regular teacher's curriculum. At scheduled times however there are required-all-kids sessions. These are mini-courses lasting for multiple days and they are held during these times too. They are conducted particularly for those kids needing to learn the nuts and bolts of a sport or other activity that might be new to them.
However, aside from just these fun choices and basic instructional courses come the ones that have also been patterned after national programs or developed in-house where the entire student body is presented with exciting and invaluable material.
Says Elidi-Stubbs, "We are just actually wrapping up a program we developed internally and have now been asked to share not only with the district but with Boys and Girls Clubs across the Pacific region, which is called 'Bullying Hurts Everyone.' It includes some role-playing and they actually do an outreach petition to encourage everyone in their community to agree to be bully-free. We also have 'Members of the Month' at every site recognizing those who step up, make good choices and help others, and now we have leadership groups and junior staff at each school that also do volunteer hours within the club for a teacher there."
The Choices Hour is followed in the afterschool schedule with what they call 'Power Hour,' which is a required homework session with program and teen assistants there to help. The kids are broken down by grade level and sent to separate classrooms where program assistants circulate to assist kids with their questions. While the session usually lasts from 4:30 to 5:30 pm, kids are welcome to seek out assistance from available staff at other times of need. Afterwards follows the final social rec time where kids of all ages are able to mingle together, and where some of the best non-planned bonding between staff and their students takes place.
Down in the basement of clubhouse 2, they run a parallel and highly successful program for those aged 14 to 18. Teen director, Michael Tillotson, explains, "There's a lot less structure with our teen center even though a lot of the same programs are actually offered."
The night run begins at 7 p.m. and all choices for the participants are voluntary, but many are designed to be useful as well, like cooking and baking classes for home-alone adolescents or with extensive college planning help offered for kids at every stage along the way. But for many of the regular attendees it may be just cool to hang out and develop friendships as the kids grow into adulthood via video and computer game playing, doing art projects, having a pick-up basketball game here and there, working out at the fitness center or simply just chilling out for that evening with a good new buddy.
Along with helping spread the word about the Bullying Hurts Everyone campaign, and assisting in Power Hour's homework help, these giving teenagers are even seen actively lending a hand at special events like the recent Halloween party. Michael explains this continuing giving spirit. "A lot of kids sign up and they run carnival booths," he reveals. "They'll be stationed there for most of the night, handing out candy to the kids playing the games, and helping with setting up and decorating everything because it's good for them to give back for the greater good of all."
Hoping even more to encourage and reward those already demonstrating outstanding character development, there is the chance to excel beyond the 8 walls of the two clubhouses via the Youth of the Year award; a nationwide program open to kids 14 to 18 which can eventually lead them all the way up to national recognition for their community, school and home service as they demonstrate outstanding leadership and high character traits.
Boys and Girls Clubs of America has been around since the late 1800's and now sports over 4 million members in some 4,000 locations. Here, it started with a group of concerned citizens when they realized there wasn't enough for kids to do in their down time after school. So, they got together a super committed group of caring folks and started a club for Napa youth. It has evolved in big ways since and the goals of benefitting first young males and females has since long been surpassed. Currently the Napa clubs serve 1,200 young and teenage boys and girls every day by creating and running wonderful and valuable programs. In 1991 they officially changed their name from Boys Clubs of America to Boys and Girls Clubs of America, and this local branch in Napa County sees now a nearly equal male/female split in enrollment. There are so many proud success stories, with many kids whose folks never had the chance to go to college, now seeing their children reaching beyond expectations at their local JC's and even beginning to secure some very good jobs in the local community.
Says Lana Tillotson, Napa Clubs Program director, "To illustrate the point, there was one teen volunteer with many previous problems who came though looking to really change his ways. Up to then he was not hanging out with the best of friends … even getting behind in school. But then things suddenly began to change. Before too long he had started actively volunteering here and really started turning his life around, becoming more and more involved. He ended up graduating and even became our 'Youth of the Year' and he is now even employed with us at one of our school sites doing beautifully." That giving warmth of soul and spirit is permeating the interaction between the driven staff and eager kids.
Asked why the club's profound believing blend has made this so much more than a day-to-day career vocation, Elidi-Stubbs sums up what many other now regularly say about this very special spot in our green Napa growing country: "When you are allowed to spend every day working from your heart and working around people who are focused on the same thing as you, it builds an unquenchable fire in you that keeps you going. So why would you ever turn away from that? It has given back more to me far more than I think I could ever have given myself and it keeps allowing our young enthusiastic participants new and more amazing and positive ways to learn, prosper and grow while we continue to learn and grow in new ways too at the very same time!"
Boys and Girls club of Vacaville
100 Holly Lane
Vacaville, CA 95688
Phone: (707) 452-0480
annaeaton91@yahoo.com
Continentals of Omega Boys and Girls Club
1 Positive Pl
Vallejo, CA 94590
Phone: (707) 643-1728
Boys & Girls Clubs of Napa Valley
1515 Pueblo Avenue
Napa, CA 94558
Phone: (707) 255-8866 
Boys & Girls Clubs of the Diablo Valley
1301 Alhambra Ave
Martinez, CA 94553
Phone:  (925) 228-3896
ttruong@bgcdv.org
West Contra Costa Salesian Boys & Girls Club
2801 Moran Ave, Richmond, CA 94804
Phone: (510) 215-4646
info@bgcrsp.com
The East County Boys and Girls Club
1001 Stoneman Ave. Pittsburg CA 94565
Phone: (925)439-5933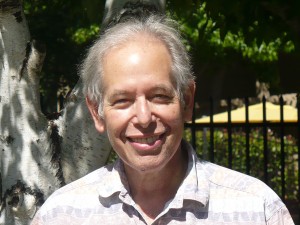 Les Honig is a features freelancer and former journalism teacher from back East who relocated to the OC before landing in Benicia to savor the joys of Northern California living.