The Rosie the Riveter World War II Home Front Historic National Park
Americans tend to idealize World War II and its aftermath, but it's not because we love violence, or because we don't appreciate the devastating losses that were suffered during that time. It's because during those years, our country was truly united at an unprecedented level. Americans sacrificed in countless ways to help the war effort. They drove less to save gas, or refrained from buying new clothes longer than they should have. Thousands—including celebrities and professional athletes—left their lives and careers behind to enlist in the army, and the mass of people who didn't fight joined the labor force to churn out military equipment.
It's a fascinating time period, and though the war was mostly fought overseas, you don't have to travel too far to find a piece of World War II history. In Richmond, for instance, lies the Rosie the Riveter World War II Home Front Historic National Park. Located at the Richmond shipyards, where thousands of military boats and vehicles were manufactured in the 1940s, the park is dedicated to telling the stories of the Northern California residents whose lives were changed by the war, and who, in turn, forever molded the Bay Area.
The park is comprised of an interactive visitor center that tells the stories of Bay Area residents during the 1940s, a set of beautiful trails that offer a clear view of San Francisco and the water, and a World War II-era ship, the Red Oak Victory, which folks can explore inside and out.
"This is a place that congress and the president picked to honor and celebrate the civilian home front story," said Supervisory Park Ranger Elizabeth Tucker, who runs the Rosie the Riveter center. "There are a lot of memorials that honor the war itself, but very few that focus on the important role that civilians played. There is just an umbrella of stories from folks who lived and worked here during the World War II era."
There are many reasons to visit the museum, but its most famous attraction is, ironically, one of its employees. Betty Reid Soskin, 95, was already a local legend last year, having been awarded a ceremonial coin by President Barack Obama as an acknowledgement for her public service. But after she fought off a man who broke into her home, punched her repeatedly, and robbed her of the coin and other valuables, her prestige rose. She was hailed as a hero, her coin was replaced, and her story was featured on national media.
"It's inspiring to be able to work alongside her," Tucker said.
The term 'Rosie the Riveter' refers to women who worked in factories and shipyards throughout America, moving into so-called "men's jobs" after hundreds of thousands of men enrolled in the military. Overall, the women's workforce went up by 6 million – a 50-percent increase – in the three years after Pearl Harbor. One quote prominently displayed in the museum reads, "It took a war to liberate American women."
The famous Rosie the Riveter icon — displaying a woman donning a red bandana with her sleeve rolled up — became an icon for the gender equality movement and is prominently displayed in the museum. World War II is credited with giving women and African-Americans a chance to move up in the workforce that weren't made available to them up until that point.
"Most of the 'Rosies' were working class, who weren't cheerfully leaving their homes. They were already working low-paying jobs, and this was an opportunity to work a better job that they'd been denied entry to prior to the war," Tucker said.
But the park also acknowledges the prejudices and civil rights infringements — like the incarceration of Japanese-Americans — that existed in World War II.
"Recently, historians have started calling it 'incarceration,' not 'internment,' and that's an important distinction to make," Tucker said. "There was, unfortunately, a lot of discrimination, particularly against people of color and Japanese-Americans. It's important to remember."
The visitor center, established in 2012, will give you a great sense of what life was like in Richmond during the 40s. In addition to a theater that features award-winning films around the clock, there are interactive displays that detail everything from how the East Bay evolved during that era, to the intricacies of ship design.
There are numerous examples of how World War II permanently changed the Bay Area, including the opportunities offered by the manufacturing industry, attracting migrants flocking to Richmond from all over the United States. Enrollment in Richmond nearly quadrupled from 1940 to 1944, from around 6,000 to more than 21,000 students. Generations later, many of those same families continue to reside by the Bay. Industrialist Henry J. Kaiser had a hand in building the shipyards in Richmond. Also, the now well-known healthcare provider, Kaiser Permanente, was born out of those shipyards; it originated as a means for his workers to receive healthcare.
"It's recognized that in a free society people came together out of their own volition to work, sometimes 6-7 days a week, for the war effort," Tucker said. "A lot of historians feel that we out-supplied the enemy and that's what led to victory in World War II. Hitler ran out of supplies after he sent troops to Russia, but we had a strong supply line that continued from D-Day to the end of the war."
Ironically, Tucker acknowledged, "there were probably more Wendy the Welders than Rosie the Riveters in Richmond," during the World War II era. Most of the Richmond manufacturing was centered on shipbuilding. One of those ships, the Red Oak Victory, remains docked in Richmond and tours are given four days a week. They're meant for all ages, but Tucker said navigating the dock can get a little tricky, so accessibility is somewhat limited.
"There are ladders and other obstacles; basically you get to climb around on a World War II cargo ship," Tucker said. "A lot of people enjoy that."
While folks are free to roam around most of the ship, anyone who wants to visit the engine room has to go with a tour guide. If historical ships are your thing, the Red Oak Victory is actively looking for volunteers, so if you're interested call the number at the bottom of this article.
"We want the visitor center to be a launching point, and for folks to then explore our beautiful trails and the Red Oak Victory," Tucker said. "It's all-encompassing, and there's a lot to see at the park."
Earlier this year, the Rosie the Riveter center made headlines when it set a world record by organizing a gathering of more than 2,200 people to dress up like Rosie. The event was "really, really great," Tucker said. Another museum at a historical bomber plant in Michigan has plans to break the record, so the folks at the Rosie the Riveter center have already laid plans to regain the crown in Summer 2017.
"The men really helped us last time," Tucker said. Referencing the famous historical quote that says, "without women, there would have been no spring in 1945." Tucker said she was planning to make a sign saying, "Without men, there'd be no Summer in 2017," for when they (hopefully) re-claim the Guinness world record.
The importance of preserving the stories of the World War II era cannot be overstated; fifty years from now, there will be no living World War II veterans. And the Rosie the Riveter center is always looking for more stories to tell. In addition to a section of the museum where folks are encouraged to write their stories and post them onto a board, the Rosie the Riveter center is asking the public to share their stories and artifacts.
"Anyone is welcome to share their story," Tucker said. "Don't be shy."
If you have a World War II artifact, a photo album from that era, a story, or anything else you'd like to share, visit www.nps.gov/rori/learn/historyculture/stories.htm for more information on how you can submit it to the Rosie the Riveter park.
In December, the park rolled out a unique exhibit on contributions from the LGBTQ community during the World War II era. It opened Dec. 3 and is expected to run at least six months. On Dec. 7, the center also held an event to honor Pearl Harbor Day, and it continues to hold regular events, so it's worth checking the park's event calendar at least once a month.
The Rosie the Riveter park and visitor center is located at 1414 Harbor Way South, Suite 3000, in Richmond. For more information, call (510) 232-5050 and dial extension zero, or visit nps.gov/rori. You can also follow them on Facebook at Facebook.com/RosieTheRiveterNPS.
To plan a visit for the Red Oak Victory, visit richmondmuseum.org/ss-red-oak-victory or call (510) 235-2933. The Red Oak Victory is docked at 1337 Canal Boulevard, Berth 5, in Richmond. Tours of the ship are available on Tuesday, Thursday, Saturday, and Sunday, from 10 a.m. to 3 p.m. They cost $10 and there is an additional $5 cost for anyone who wants a docent tour.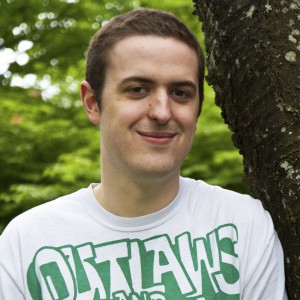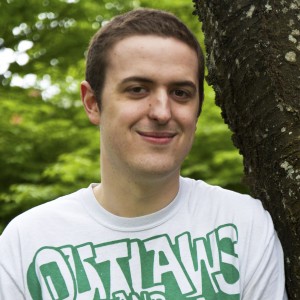 Nate Gartrell grew up in Benicia, studied journalism in college, and has written for a handful of media outlets since age 15. He aspires to visit all 30 Major League Baseball stadiums and to hit the trifecta at the horse track.