In 2011, years before the Admirals came to town, and with way less fanfare, Vallejo successfully lured another team in blue to settle down in town. The city attracted a fast-growing, multimillion-dollar housing company called Blu Homes, which set up their manufacturing operations on Mare Island to gain footing on the West Coast. One year after making that decision, Blu Homes achieved $40 million in bookings, representing a 400% single-year growth. But despite what these daunting figures might indicate, Blu Homes focuses on making nice homes more affordable to the average American.
Blu Homes was founded in 2008 by a well-balanced team—Bill Haney, an environmentalist, a venture capitalist named Maura McCarthy and an engineer from MIT named Dennis Michaud. The three of them were both looking for a cheaper, more environmentally friendly approach to home building during a time when the nation was going through a housing crisis involving millions of foreclosed-upon homes. At the same time, Haney, McCarthy and Michaud were trying to solve a marketplace mystery …
They all agreed that prefabricated homes (or prefabs: homes that are manufactured in advance, before being driven to a site and assembled) best fit the bill for what they were looking for.
"The idea came from a class that Bill Haney sponsored at the Rhode Island School of Design, and MIT [in 2007]," said Dana Smith, the Director of Public Relations at Blu Homes. "The class was looking at the future of housing, and how to make beautiful homes more accessible to more Americans. Through that research, they settled on prefabs."
The problem? Despite having some international popularity, prefab homes weren't endearing themselves to Americans and had never really been successful in the United States. So the Blu Homes team decided to take a different approach to building prefabs. For starters, they began designing their homes differently than other prefabs, which have a reputation of being smaller than your average home, or simply as being considered "cheap-looking." Blu Homes houses, by contrast, have a modernized style of architecture, a more open feel to them and are generally more expensive-looking than they actually are.
"The steel framing we use allows for higher ceilings, more windows and a larger overall surface area," Smith said. "So the space that you have feels so big and satisfying."
The other thing they did to distance themselves from other prefabricated homes, Smith said, is to invent a new piece of folding technology which allows for quicker manufacturing and assembly, and helps them keep costs surprisingly low. For instance, their catalog shows one- to two-bedroom homes on sale for $145k, as well as a three-bedroom 1,000-plus sq. ft. house for 170-$185k, significantly lower than a non-prefab with similar dimensions would likely sell for, especially in California.
"This enables us to design and build all the homes out of one factory, and then we can load them onto a flat-bed truck and ship them anywhere in the US or Canada," Smith said, adding they've recently added Hawaii to their delivery range.
Originally, Blu Homes ran all their operations from their headquarters in Waltham, Massachusetts, but realized that the best market for their houses was on the opposite coast. At first they were looking at Nevada, but California quickly started looking more attractive. And Vallejo, especially the site they've moved into on Mare Island, turned out to be such a great fit that Blu Homes closed their East Coast factory and now do 100% of their manufacturing out here.
"We've gotten tons of support from the city and the business community," Smith said. "We have about 120 people working on our Vallejo factory, and they're a terrific group of talented craftspeople. We're excited to have that talent pool; that was a big selling point for us."
Another reason for Blu Homes finding Northern California as a good fit is that this area has a lot of green initiatives, as well as folks who are passionately trying to help the environment. This fits in with Blu Homes's overall business model, since they use a lot of recycled materials and take steps to reduce maintenance costs and electricity/water usage for their homeowners.
"We use recycled steel. We have an extremely tight envelope for insulation, so the energy efficiency for the homes is kind of off the charts," Smith said. "The air quality of the homes is extremely high because of the circulation system we use, and the operating costs of the homes are really low."
Because of that circulation, Blu Homes are generally warmer than average during winter and cooler than average homes during summer, which reduces the need for climate-control in the house, in turn lowering the likelihood of mold, dry rot, etc. Additionally, their homes are solar-ready, so if any homeowners want to take energy efficiency up another notch, it's relatively easy for them to do so.
"It's basically like living in an igloo-cooler," Smith said. "It's going to moderate the temperature really well. I was in one of our homes near the Mojave Desert, before the homeowners moved in. It was about 108 degrees outside, but it was actually really comfortable inside the house."
In Northern California, we still have at least two weeklong heat waves each summer, when millions of people simultaneously turn on their AC units and electricity companies jack up the rates. Blu Homes keeps these kinds of things in mind and focuses on the long-term sustainability and maintenance of the home.
Currently, Blu Homes is using some of the $69 million in investments they acquired from 2008-2012 to make a series of display homes so that more people can attend open houses and get an idea of what Blu Homes has to offer. One of these will be in Mare Island, said Smith.
"If you are a person who wants to build a home yourself, but want it done in an extremely efficient way, Blu Homes can take care of every element of the process—from pouring the foundation to designing the structure, all the while lowering your maintenance costs," Smith said. "Blu Homes can do all that for you."
Blu Homes gives regular factory tours of their Mare Island manufacturing headquarters, which is located at 1245 Nimitz Dr. on Mare Island in Vallejo. If you're interested in purchasing a Blu Home, or want to learn more about them, or even if you just want to check out some pretty cool videos of their design/building process, go to www.bluhomes.com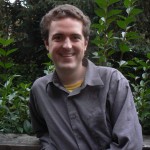 Nate Gartrell grew up in Benicia, studied journalism in college, and has written for a handful of media outlets since age 15. He aspires to visit all 30 Major League Baseball stadiums and to hit the trifecta at the horse track.