Spoiled rotten. Yes. It's true. We are. The coast of Northern California and the Bay Area have a natural beauty and vibrancy to rival any place on earth. From San Francisco to the wine country is a stretch that is a playground to some and a home to many. But it's not perfect. Sometimes there's traffic on highway 80.
Traffic backed up through the maze. Overturned big rig. Fender bender. Slow merge. Bay Bridge metering lights are on … FOREVER!!!!  Tension rises as the fog rolls in past the Golden Gate Bridge in the distance … so beautiful … but so far away. Rain beginning to streak the windows.
We've all been there, stuck in traffic, at one time or another; like an amber-trapped bug in a gooey ribbon of red lights that stretches as far as … far. We all have places to go, but patience only lasts so long. Especially when it's suppertime and an empty stomach makes things worse. It was a night like this, slow moving, staring at nearly motionless brake lights that I first discovered a gem of sustenance and diversion. Just off the highway I spied an illuminated sign, one of those jumbo-tron-ish things, shining just before the Central Avenue exit.
"Pacific East Mall", it said, flickering in red, green and yellow.
Since then, the Pacific East Mall has become a regular stop for me when traffic makes progress impossible. Rather than sitting there going comatose, I stop in for a bite to eat, a stretch of the legs, a cup of coffee or even to do a little shopping. And don't be misled by the word "mall" and its suburban connotations. The Pacific East really does have some scrumptious eats. It is an Asian specialty mall with mostly independently owned businesses. Noodles, sushi, Cantonese, hot pot, Korean – it's all there. Even groceries with an Asian emphasis and a magnificent seafood selection can be had at the Ranch 99 Market. A lot under one roof!
So, for you highway hipsters considering a welcome turn off, here's a little tour with an emphasis on things you can sink your teeth into:
Asian Pearl Seafood Restaurant
Chinese – Cantonese
When you first enter the Asian Pearl Seafood restaurant there are tanks with things swimming. Crab and such. I have had the seafood on several occasions and it is excellent. Just to the right of the tank there are ducks hanging behind glass. Golden brown Chinese ducks. I love duck. It can be especially delicious prepared in the many ways the Chinese do. Szechuan or Cantonese as the Asian Pearl is. But this is a seafood restaurant, I told myself. If I consume a critter it must be one that swims. Not one that flaps … although, ducks do float and paddle.
The waiters at the Asian Pearl stand at near attention in neatly pressed uniforms with bow ties, fingers interlaced chest level in a prayerful pose ready for patrons. When I walked in I was promptly escorted to a linen set table. A steaming pot of Jasmine tea was brought immediately along with a small dish of salted peanuts and the menu.
I usually like to study the menu carefully and ask questions before I order. But for some reason I threw caution to the wind and decided to ask the waiter for his recommendation.
"DUCK! VERY GOOD," he snapped with a staccato and reflexive explosion of enthusiasm so sudden it startled me. He held forth his hand gesturing at the roasted duck on the menu. "VERY GOOD!"  Well, they do paddle.
The duck was a good choice. Grilled simply with a light seasoning and slight hint of ginger, it is served with real apricot duck sauce. This is just one of the simple Chinese dishes that needs no elaborate refinements. Good.
I also had the Tofu Skin Salad as an appetizer. Firm layers of tofu with a spicy sesame dressing and roasted sesame seeds, red peppers and cilantro. A complementary bowl of sweet red bean soup was brought to finish the meal. Highly recommended.
After my meal at Asian Pearl, I walked around the mall. It forms sort of a loop and there are restaurants, clothing stores, a cell phone shop, coffee shop, optician and dentist, Chinese herb shop, ginseng vendor, Sheng Kee Bakery for Chinese style baked goods including cakes and excellent fruit tarts and, of course, there's a karaoke joint. But one little shop kept catching my eye:
TW Bestway Foods
Taiwanese-style preserved fruit
Maybe it was the weirdly shriveled, strangely colored items in clear bins, or the brightly colored dolls in the window, but I decided to stop in. Leo, with glasses and a gray mustache, smiled at me while his co-worker, Phigee looked on nodding. They both agreed that the preserved fruit might look a bit odd to the uninitiated. The appearance made me think of fruit buried with King Tut long ago to sustain the pharaoh in the afterlife.
Leo laughed. "People nervous, but they try and they come back. Healthy but addictive." He held out a mottled black lump in a pair of tongs explaining that it was a preserved plum and dropped it in my palm. It was better than I expected. Delicious actually, in a sweet, savory and salty way all at once.
I ended up getting an assortment. Some of the selections included: licorice salty kumquat, licorice olive, spicy red olive, guava, clove olive and a form of preserved plum that makes a squeaking farting noise when you bite it (tastes amazing though). I think Leo was right. I'm addicted. And I can't stop laughing when I eat the squeaky, farty plums.
P.S. Taiwanese-style preserved fruit contains no added sugar and is a great healthy alternative.
Young Young BBQ & Hot Pot
You cook it. You eat it.
Chinese – Pan Asian
Round two. On my second visit I decided to sample the self-prepared selections offered at Young Young BBQ & Hot Pot. The place has been re-done recently and sports a modern black and white and stainless steel with a splash of color, post-modern Manga post-industrial look.
The deal with hot pot is that you get raw food and cook it yourself at your table. Sort of like Asian fondue. Most of Asia has some version: Shabu Shabu in Japan and Taiwan, Thai Suki in Thailand, Lau in Vietnam and Steamboat in Singapore and Malaysia.
Young Young features both a hot pot and grill at each table. My waitress, Winnie, lit the grill and brought a stainless steel tureen filled with broth and flame flickering from its base.
I had grilled lamb kebab and chicken pineapple kebab. Each skewer sported a gear on one end which fits into a chain drive at the edge of the grill to keep the skewer turning. Nifty.
In the hot pot I started with Chrysanthemum greens followed by deep fried tofu, garlic oysters and Berkshire Pork Butt. I'm not a huge pork eater, but I like the way Berkshire Pork Butt sounds when you say it in a Southern accent. Sumptuous.
Winnie arrived with the plate of thinly sliced pork butt rolled like cold cuts. It all went in the pot with the oysters and chrysanthemum greens. The broth was at a rolling boil after a few moments.
Simple, sensual food served raw and cooked the way you like it.
Koreana Kitchen
Korean
Round Three. Koreana Kitchen is a big open airy place just to the left of the mall entrance. Many folks are less familiar with Korean fare, but it shines on its own merits as a distinct and worthy cuisine. Of course, the kimchi (spicy pickled cabbage) scares some; known for its stinkiness and eye-watering, sinus-clearing, throat-searing properties. Koreans eat the stuff with almost everything it seems. Traditional Korean households often have a separate kimchi fridge because the stuff is so pungent it permeates anything it sits near no matter how well sealed or refrigerated. I personally enjoy a kimchi that makes me cry for mother. That said there is a lot more to Korean food than kimchi.
I ordered the Seafood Hot Stone Bowl Bibimbab. Say Bibimbab ten times fast and you'll sound like an idling diesel. Or just shut up and eat it. You won't be disappointed.
The food at Koreana Kitchen is served from rolling carts which clatter as the wait staff whizzes across the floor tiles leaving a puff of steam and aroma as they pass. I was impressed and slightly shocked when my order arrived. The seafood bowl had just about everything imaginable that swims and then some – shrimp, mussels and fish, plus sprouts, an egg, mushrooms, seaweed and rice. And then there were ten small dishes with broccoli, clear noodles, kimchi (of course), sprouts, spiced seaweed, pickled seaweed, potato with sweet sauce and some with a spicy sauce, plus pickled radishes and tofu with carrots. Whew.
And then came the fireworks. My waiter plopped down a bowl of broth to the right of the searing hot stone bowl. You pour the broth into the superheated stone bowl and WOOOSH it explodes into a column of steam and fragrance, hissing and bubbling like a volcano. Ready to eat! And a bottle of OB Korean beer washes it all down nicely.
Koreana Kitchen is a great place, especially on a cold and rainy night. Steam and spice to drive the chill away!
Final Proverb
The Pacific East mall is more like a small town than a mall, really. Our little tour here only touched on a few options. There are a bunch of other restaurants to try as well such as 168 Restaurant, Chika Sushi, Saigon II for Pho, VH Noodle House with its Chinese Vietnamese fusion cuisine, and others. There is also a selection of imported tea at Ten Ren's and Asian language books and magazines at Kingstone books. The Ranch 99 Market really does have excellent produce and seafood, with tanks of lobster and crab and rows of fresh fish on ice and just about everything else, Asian or otherwise. There is a lot more I haven't listed, but I'll stop and leave it to you to explore.
Funny, I keep finding myself hoping for traffic on highway 80, or at least not fretting it so much. Either way I'll be back to the Pacific East Mall.
The Pacific East Mall is located at 3288 Pierce St. Richmond, CA
Online: www.pacificeastmall.net
(510) 981-0200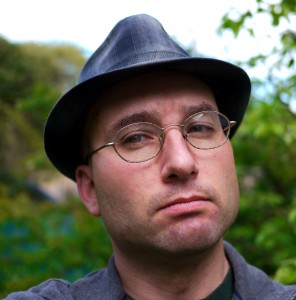 Marc Garman is a watch repairer and videographer who lives in Vallejo, CA.  He grew up crewing on and racing sailboats in upstate New York, mostly on the Hudson River.