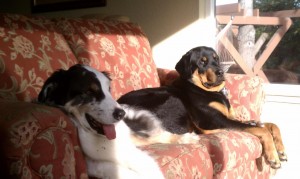 Is the sun going to poke its head out? I wish I could on the couch sunning like Ben and his friend Shogun. I have to say, after a day of running what seems like everywhere, (Benicia, Lafayette and Yountville) I feel like I am catching up a little. Just a little. If I could just have one week back.
So yesterday we visited Lafayette, their Taste of Lafayette is coming up and the town is getting ready for the fun. Then I headed to Yountville which I had been neglecting – always a good time in Yountville. They are gearing up for their Taste of Yountville this weekend and it looks like Mr. Rain will stay away unlike last year. Last year I volunteered and I was soooooo cold and wet it was awful, but I have to tell you, they still had crowds! This year I am hoping that it the sun will poke its head out, but if it does rain – the event will go on.
Today I will be heading to Benicia, Danville and then back
to Vallejo for their Chamber of Commerce mixer. But first, stretches, feed Ben,
make my latte and here we go . . .