If you find yourself exploring the inner workings of Benicia's tannery building along the water on First St., don't be surprised if, when you go in the back, you're greeted by a gentle, happy-go-lucky purebred boxer before getting a cursory "How are you doing today?" from any storeowner. If you're friendly back and you pay attention to him, this content little canine named Charlie might lead you to the place where he's most comfortable—surrounded by china wares, delicate glass vases, and furniture that's been on earth for a century or more—smack in the middle of one of Benicia's most diversified antique stores. But if you're surprised to learn that a vintage shop is the home away from home for a four-year-old boxer, don't be. It's Charlie's store, and he should be able to lay down wherever he wants, right?
Charlie is the official mascot of Charlie's Attic, a Tannery Building antique shop that contains a much wider than average spectrum of goods. Charlie's Attic has your typical vintage wares, but it also has a bunch of retro stuff from the 50s, like old Coca-Cola coolers, and a large concentration of high quality vinyl records, which the owners will tell you is their first love. The name "Charlie's Attic" came naturally—owners John and Mava Sigler didn't really want to name the store after themselves, and when they discovered that Charlie had a knack for making friends quickly, it was a done deal.
"He's probably the most well-known dog in town," John jokes. "He's at least the most petted dog in town."
John and Mava might have misgivings about letting certain dogs run wild in their store, but Charlie is exceptionally mellow, they say—it's just in his in nature.
"It's funny, even since he was a pup, he's never broken anything—he's so well behaved, and he's always been that way," John says. "The only thing he used to do is eat my mother-in-law's slippers."
Before John and Mava became antique connoisseurs, their main focus was the vinyl records and anything related to music. Before setting up shop on the west coast, John was an avid vinyl collector in Florida. He amassed thousands of records during the time that he was exclusively looking for vinyl, and when he came out to California—first to Oakland, then finally to Benicia—he brought an impressive 7,000 records with him (and those were just the keepers).
"My whole family has always had a passion for music, and I love any music-related memorabilia," John says. "I love the artwork of vinyl records, and the sound has always been better than anything else. The quality lasts longer than CD."
And his taste for vintage items doesn't end with the wares at Charlie's Attic.
"We ended up buying a historical home here in town; as soon as we saw it, we fell in love with it," John says.
When John got here, he started out selling records exclusively, but then, "one thing led to another," and he broadened his focus. As a record salesman, though, he wasn't exactly a lightweight. His clientele base includes Mike Dirnt, bassist and backup vocalist for the world-famous Bay Area rock group Green Day. Dirnt took an interest some of John's most prized treasures; specifically some ultra-rare Beatles records, as presents to give to his band mates.
"I was in a little vespa shop, and I saw [Dirnt] in there and started talking to him," John says. "He mentioned that he wanted to get something for the other guys for Christmas. I went out of my way to find the albums he wanted because I knew where it was going. I got him a primo copy."
Aside from the music memorabilia, other wares include a couple gigantic model wooden sailboats, a life-size marlin, which is hung above his counter, and countless pieces of artistically varnished antique furniture, which John and Mava say is way sturdier than any factory-made stuff that you can buy brand new. But there are really too many items to mention—John has resources all over the Bay Area and, when he's not on site, he dedicates much of his time finding new items to stock, which is what he gets the most satisfaction out of.
"My favorite part about this is the hunt," John says. "Like most hunters, we go all kinds of places looking—estate sales, garage sales, things like that—nowadays, I've been here long enough that people know me and they'll bring stuff to me."
John says he's more than happy to help out with estate sales and he'll always appraise items if folks come by looking to learn the value of something they found in the attic, or a treasured family heirloom, etc. In the meantime, he and Mava are focused on helping build the city of Benicia's proud tradition of being the epicenter for antique shops in the area surrounding the Carquinez Strait.
"We like it here," Mava says. "Benicia used to be really big on antiques, then that moved to Martinez, and now they're coming back."
Charlie's Attic is located at 129 1st St. in Benicia, in the back of the Old Tannery Building. Their phone number is (707) 747-4770, and they're open from 10:30 a.m. to 6:30 p.m. throughout the week, 11 a.m. – 6:30 p.m. on Saturday, and 11 a.m. – 5:30 p.m. on Sunday.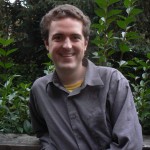 Nate Gartrell grew up in Benicia, studied journalism in college, and has written for a handful of media outlets since age 15. He aspires to visit all 30 Major League Baseball stadiums and to hit the trifecta at the horse track.