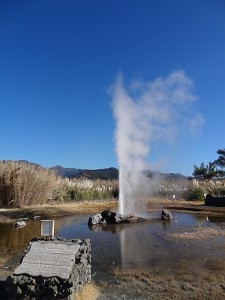 Every 30 minutes, Calistoga's Old Faithful Geyser bursts from the earth with an eruption of steam and water to heights reaching up to 100 feet in the air. Napa parents have, for generations, taken the opportunity to educate their children on the wonders of this geothermal and seismic phenomenon. Geysers like Old Faithful are a genuine example of the earth's volatile forces still at work.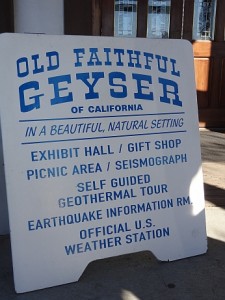 After watching the impressive natural spectacle, families can enjoy treats purchased at the snack bar or munch on pre-made picnic lunches and then walk over to the petting zoo, providing an afternoon in Calistoga that is both informative and entertaining.
Admission fees are $10 for adults, and $3 for children over the age of 6. Children under 6 are free to enjoy the park.
1299 Tubbs Ln., Calistoga, CA 94515-1055 • (707) 942-6463 • www.oldfaithfulgeyser.com