Almost time to party! Get ready for the weekend because everyone will be doing shots and margaritas so be careful out there.
So much was accomplished yesterday and so today I will continue on that path and try to finish more on that list that never seems to end. More birthday toasts today as well as Little Ramon going for his next karate belt; how exciting!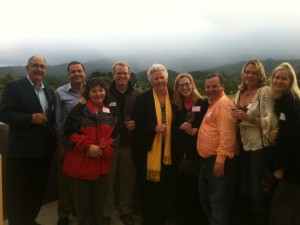 Last night I had an opportunity to visit the Whitehall Lane Winery for the Yountville Chamber Mixer, very nice. My personal choice was their Reserve Cabernet Sauvignon, but it was the breadsticks that knocked my socks off. I am now on a mission to find them, luckily I asked the name so my search will not be that difficult.
Well onward and upward; clean house, stretches, feed Ben, latte, and I'm off. . .