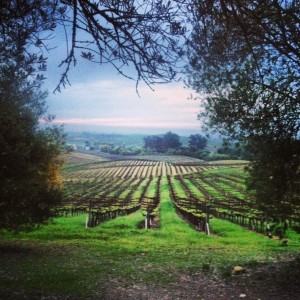 Ben and I have so much to do, with many deadlines looming in front of me. Ben and I will stay connected to our computer all day and it seems like it will be a good day for it since the weather is a little uncertain.
Not much to say except in a  few days the new issue of Local Happenings Magazine will be on the streets and will be letting everyone know about the "Local Happenings" of April/May. This beautiful picture is what I saw on Saturday morning when I was at Artesa Winery for an event. Simply gorgeous.
Stretches and deep meditation since I am on deadline, feed and long walk with Ben, and back to the computer. . .