When you hear the word "ballet," your thoughts might wander off to an image of faceless dancers in tutus on some distant stage, striding around to a piece of hardly recognizable classical music.
Well, think again! You may not know it but there exists a much more relatable and accessible alternative right here in Walnut Creek and it's alive and high stepping, even after 20 years.
With their Growers Square office surroundings spare and non-flamboyant but still extremely functional, Diablo Ballet's small leadership team, led by head dreamer and doer Lauren Jonas, makes miracles happen each ballet season and beyond through its tireless passion to touch peoples lives both on and off the stage.
Jonas, a former leading ballerina and current artistic director, will likely beguile you with her warmth and quietly engaging presence. Still, as you will shortly discover, there burns inside that 20-year, never-ending commitment, as expressed in her company's mission statement: "Educate and enrich children and adults through the art of dance."
You may be surprised to learn that all of her subsequent successes were given birth back in the early '90s, right across the street from that workspace at the famed Lesher Center For the Arts.
"Ahsraf Habibullah (noted structural engineer and software developer) and I were there to see a show put on by the Moscow Ballet," Diablo Ballet's co-founder says. "When we observed just how excited the audience seemed, we realized that there was professional theatre, opera and symphony in town but not an actual ballet company. At that moment we began to visualize how to change all that."
Deciding to focus on a less grandiose operation with a limited number of dancers from diverse cultural backgrounds, who also had major company experiences, and then center it all in Walnut Creek, Diablo Ballet was formally founded in 1993. Amazingly it survives and even thrives to this day, despite occasional challenges over its long history.
Executive Director Lee Foster sees great value in this small company's unique ability to draw in the attendee, be it a novice or confirmed believer. She notes the definite place in the whole realm of personal artistic expression for such an enterprise where, "there aren't 5,000 people in the theatre and you have to use binoculars just to see the dancer's facial expressions," allows the artist to better express his or her individuality.
Along with those obvious advantages for troupe and audience alike, there can also be found other unexpected positives for the less-than-knowledgeable Diablo attendee. Unable to perform those larger and longer presentations, where sometimes more than 50 dancers can be needed, these offerings often involve just one, two or three from the ensemble's nine members onstage at a time. Pieces are shorter in length and varied in musical style as well, often giving the show the feel of a ballet sampler.
"I always tell my friends who don't know dance, if there's something you don't enjoy, just wait," 10-year Diablo Ballet veteran Edward Stegge explains. "There'll probably be another you'll like right after it."
But for Diablo Ballet, it's a lot more than providing more diverse and audience-friendly experiences. There also exists a totally different set of rich and vital outreaches that further help achieve Lauren's broader quest to really touch people and make a difference in their lives.
Among the best of such programs remains their acclaimed Project PEEK (Performing Arts Education & Enrichment for Kids). Here, underserved elementary school youngsters are given valuable hands-on and feet-moving exposure to dance, by working closely with Diablo's ballet professionals in their classes, and through complementary interactions with these same dancers on their own home turf.
First there is The Theatre Encounter, where 750 needy kids from local schools are invited into the Lesher once a year to experience a live performance featuring some of the ballet's current repertoire. It concludes with their Make-A-Ballet exercise, where students in the audience can actually help mold a short piece choreographed by one of the dancers.
Even more beneficial, though, is their sustained Adopt-A-Class operation, as well as their less frequent but still valuable Dance In the Schools once-a-year academic experience. With the former, there are numerous curriculum-developed visits by Lauren and available dancers during which encounters with the entire second-grade population occur. The goal here is to help these often economically and culturally challenged youngsters find valuable channels for their many inner frustrations.
Jonas says, "One of our first exercises is called Emotion Into Movement. We begin by going around and asking kids to explain what makes them happy, then sad, then angry and so on. After they express each feeling in words we then have them demonstrate what this would look like physically as we play music portraying that particular mood. We then string sets of four of these movements together and have the students show us what amounts to a little bit of choreography; really the first time they are exposed to that concept."
But that's not where it ends. Through successive lessons, they begin to translate stories that are read to them into motion. Final expression is found when groups perform an end-of-year program for first graders and parents, where situational scenes are acted out without any words permitted. Such portrayals, according to Derek Sakakura, another outstanding company dancer, have run the gamut from recreating an airplane trip to a baseball game to a circus, to even classroom enactments featuring the students as their teachers.
Included also within this rigorous schedule is a visit to the Lesher to see a matinee performance of current repertoire material and later interaction with the dancers, as well as a trip to view one of the troupe's rehearsals. Here these youngsters not only watch, but also are taught several of the actual moves that they just saw.
"We feel that second-graders are at the perfect age to be exposed to all of this," explains Jonas. "Their minds are still open without preconceived opinions, yet they are old enough to understand and benefit from what we are showing them."
Moving beyond these youth outreaches are other equally exciting and innovative ones that enable all age groups to learn the ins-and-outs of ballet. Along with two major season programs at the Lesher, complete with a live orchestra, are three truly close-up Inside the Dancer's Studio offerings at Shadelands Art Center.
Here in a much less formal and more intimate setting, audiences are not only presented somewhat smaller-scaled works, but afterwards become part of a full Q & A session with the ballet ensemble. This is then capped off with a reception where patrons can mix with the performers in an even more direct and informal way.
One additional educationally enriching offering is the summer film series held at local libraries, where Jonas and a noted critic present classic dance movies with explanation beforehand detailing what they contain artistically.
Always seeking to break new ground and increase DB's accessibility, a full-on social media campaign directed by Sakakura has also been prominent, attracting large numbers of Twitter, Facebook and Pinterest followers. For many, this is the first opportunity to ask real-life dancers questions about their trade.
Last season, these efforts reached new innovative heights when resident choreographer and dancer Robert Dekkers undertook a trailblazing Web Ballet project. Here, Dekkers sought ideas on these sites to help him construct an internet-generated piece. He subsequently incorporated seven of the suggestions into the new creation as well as having readers vote on the music set as background.
One idea asked for a deliberately ironic title while another centered on the dodo bird. Another idea requested that the women be explorers and the men be the animals.
With worldwide participation, what ultimately emerged was Flight of the Dodo, which was performed at an Inside the Dancer's Studio program and taped for inclusion on their clip-filled YouTube page, drawing even some international press recognition.
All this is delivered by a company that offers so much more than just dance, as it reaches beyond the Lesher and Shadelands stages, where it already enchants with remarkably innovative ballet.
Programs this upcoming season feature Diablo's typically rich panorama of West Coast and company premieres and repeat popular presentations by noted choreographers like George Balanchine, as well as originally-created offerings by exceptional DB dancers Dekkers and Venezuelan-born David Fonnegra.
Highlighting the major events is their November season-starter, including a new and improved "A Swingin' Holiday" and a huge 20th anniversary March concert gala. (See www.diabloballet.org for details).
Standing behind it all, though, remains one fearlessly determined visionary, who, from that long-ago day at the Lesher, continues to bring her strong belief in Walnut Creek-based ballet to fruition.
Beloved and appreciated by her dynamic crew, whose creativity and individuality she tirelessly encourages and nurtures, Derek Sakakura sees even one more crucial element Jonas brings to Diablo Ballet's success story:
"People are really surprised when they come in and watch us," he says.  "With a small company, they're not expecting to experience the great quality ballets Lauren presents and the high-caliber talent she attracts. I think that exceptional product actually results from one main factor: Instead of putting the focus on advertising and the money-making kinds of things, she's stayed completely true to her own artistic integrity. And in this day and age that's so hard to do and believe me, is truly remarkable and appreciated."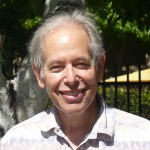 Les Honig is a features freelancer and former journalism teacher from back East who relocated to the OC before landing in Benicia to savor the joys of Northern California living.