Drinking in the Good Life.
Domaine Chandon, the world-famous producer of sparkling wine, began in Argentina. However, for nearly 45 years, it has become a pillar in the Napa Valley, attracting hundreds of thousands of visitors to its Yountville tasting center. It was created by two heavyweights in the distilled spirits and champagne industries, respectively: Hennessy and Moët & Chandon, under the leadership of Count Robert-Jean de Vogue. They joined forces to form Domaine Chandon in 1960, opening their first winery in Argentina. Then, the Count met a passionate, up-and-coming businessman named Jon Wright who was looking to make a splash in the California wine industry. He convinced de Vogue to move to the Napa Valley to set up vineyards on Mount Veeder and Carneros. In 1973—more than 200 years after Moët & Chandon was established in Epernay, France—Domaine Chandon officially became the first French-owned sparkling wine producer to set up a venture in the United States. Its owners point out that, "At that time, Napa Valley was relatively unknown as a wine region. The investment of Moët & Chandon captured the world's attention and changed the course of history for Napa Valley."
In 1977, four years after its foundation, Domaine Chandon opened up its iconic Yountville tasting center, which offers a pristine view of the Napa Valley. It has remained a powerhouse here since then, and shows no signs of stopping.
"First and foremost, I would say our sparkling wine is really what differentiates us from most wineries in Napa," Pauline Lhote, Head Winemaker at Chandon said. She later added, "The pioneering spirits of de Vogue and Wright have guided Domaine Chandon through the years."
Sparkling wines are off the beaten path, even in Napa Valley, but if you're new to them, don't fret. Domaine Chandon's visitor center is tailored to everyone from those new to wine tasting, to the seasoned wine connoisseur.
"Often times, people assume sparkling wine is only to toast to a special occasion, but that's hardly the case. Chandon pairs brilliantly with a variety of cuisine," Lhote said. "Take Chandon Rosé, for example. It's one of my favorite wines to pair with a delicious hamburger."
The folks at Domaine Chandon make things easy for you. Their website contains an easy-to-use guide with pairing suggestions that allows users to select the food they're about to eat and receive a recommendation for a varietal of fine wine. There is even a section to enter in your current surroundings—so if you're in couch potato mode at home, or watching Fourth of July fireworks from a city rooftop, Domaine Chandon has a sparkling wine for you. If you want to give it a shot, go to www.chandon.com/quiz.
They've also got cocktail recipes that include Domaine Chandon products, and even recipes for meals that go well with their wines. Like we said, they make it easy for you! Lhote even offered us one of her own pairing secrets.
"Craving something spicy? Try it with Chandon Sweet Star, you won't be disappointed!" she said.
Lhote, a highly acclaimed winemaker who recently completed her 11th harvest, came to sparkling wine through a background in Champagne. She decided she wanted to be a Champagne producer at a young age, but became a consulting winemaker in 2005, and learned to straddle the fence between the two worlds. In 2006, she signed a three-month contract with Domaine Chandon, came to the Napa Valley, and fell in love with it. She has been here ever since.
The tasting room in Yountville is Domaine Chandon's only visitor center in the United States, but their sparkling wines are well known worldwide. Including Domaine Chandon California, there are six Domaine Chandon estates around the world: in Argentina, Brazil, India, China, and Australia.
"Each estate combines the French heritage with local character of new world innovations and experiences," Lhote said. In Domain Chandon California's case, that "local character" means acres of world-famous vineyards—literally Domaine Chandon's backyard—which Lhote says gives the winery a big leg up.
The Yountville location stands out because of its vibrant gardens and its outdoor patio area, which offers a unique and incredible view of the beautiful valley that has become world-renowned for its winemaking.
"We are lucky to be situated right in the heart of the Napa Valley with  sprawling lawns for guests to relax and take in the view. Guests can enjoy a tasting, glass or bottle of wine in our tasting room, on our terrace and lawn, or in our lounge and patio," Lhote said. "We try and create a welcoming environment that encourages people to relax and enjoy our wine."
The Yountville visiting center offers regular tours of various parts of the winery, and has come up with some other fun experiences as well. They include a so-called "Cocktail 101″ hosted tasting, an amusing and interactive tasting where guests are taught about the history of sparkling wine and cocktails.
In recent years, local winemakers have had to carefully consider how every drop of water on their property is used. Domain Chandon came up with its own conservation program, reducing the use of chemicals, ensuring efficient irrigation, and making it a priority to try and help native species succeed.
Domaine Chandon wines blend the vibrancy of California fruit with the rich winemaking traditions of Moët & Chandon, Lhote said. Its winemakers use techniques that Chandon began developing centuries ago, and age the wines anywhere from one to seven years. The winery offers dozens of varietals that start at around $24 a bottle (or at $7 if you want to purchase a mini bottle), and of course have a range of red, white, and rose still wines as well.
"Our classic tier, accessible on and off premise and at our winery, showcases the freshness and fruitiness of California grapes," Lhote said. "Our Reserve and vintage tiers, which are exclusive to our winery, use the highest quality fruit and is aged longer for more complexity, reflecting a more traditional style.  Our prestige cuvées, such as étoile, personify elegance, finesse and delicacy."
Domaine Chandon has some great events, and at the time of publication had just wrapped up a summer festival over Memorial Day weekend—Chandon American Summer Fete—that featured local brunch vendors, a live DJ, fun pop-up stations and enough Chandon wine for everyone to taste. They're currently gearing up for the winery's annual Lobster & Bubbles event, which is offered for Domaine Chandon club members. Those lucky enough to go will get a first look at the next varietals Chandon has in store for release, Lhote said.
"It's a fun, family style lobster-feed where we pour some of our latest and favorite releases," she said.
Anyone who joins Club Chandon will receive six shipments a year at a 20 percent discount. They are sent in February, April, June, August, October and December, and if you order more than three cases, there is a 30 percent discounter. Club members also get access to special areas of the visitor center, a regular Chandon newsletter, and a complimentary glass of still or sparkling wine with every visit. That's right, if you're a club member, you and a friend get free wine just for dropping in. What an easy way to make friends!
Club members can choose between a sparkling-plus-still-wine and sparkling wine package. The packages come in 2-3 bottle sizes, and there is only a $5 difference, on average, between the sparkling and sparkling-plus-still packages. The average shipment cost is between $95 and $100. If you want to get wine shipped to your doorstep but don't want to sign on to Club Chandon, you can order monthly special shipments online. June's specials include a bottle of Chandon's 2017 limited edition brut, their vintage 2012 Yountville brut, and their 2012 Vintage Mt. Veeder brut, as well as a 2012 pinot meunier.
Having been here for the better part of a half-century, Domaine Chandon makes sure to set aside money to support local organizations and events in the community each year. If you represent a local nonprofit or have a charity event in mind, email donation requests to donations@chandon.com.
Domaine Chandon California is located at 1 California Drive in Yountville. The tasting room is only closed four times a year: New Year's Eve, Christmas, Christmas Eve, and Thanksgiving. The rest of the time they are open from 10 a.m. to 5 p.m. daily. Reach them by calling (888) 242-6366 or by emailing clubchandonwine@chandon.com. Like them on Facebook at, facebook.com/chandonusa or follow them on Twitter @ChandonUSA. You can also find Domaine Chandon on Instagram, Pinterest, and Tumblr.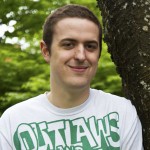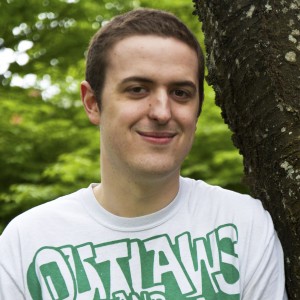 By Nate Gartrell
Nate Gartrell grew up in Benicia, studied journalism in college, and has written for a handful of media outlets since age 15. He aspires to visit all 30 Major League Baseball stadiums and to hit the trifecta at the horse track.