…spend this Earth Day with your community and collaborate for a better tomorrow.
While the global warming debate is still under the radar, let's at least celebrate Earth Day with open arms. Here are the best Earth Day celebrations we could find in each of our three counties. Take a read, decide for yourself, but make sure to celebrate Mother Nature this Earth Day—at least send her a metaphorical thank you card by planting a tree or something.
SOLANO COUNTY – FAIRFIELD
The City of Fairfield has been celebrating Earth Day with a community event for over 10 years now. This year has two events running simultaneously in the same general area: City of Fairfield, Earth Day 2015, and Kids Day of Fishing (an organization dedicated to empowering special needs and underprivileged kids and families) held at the pond between Civic Center and City Hall. "It's just a great day," said Esther Blanco of the Fairfield Public Works Department. "It's fun! It's wonderful to see the kids and the families all just enjoying the pond, fishing, just lots of activities and it's all free!"
Many community organizations will be there to help out with the event in their own way. Joe Scholtes of 95.3 KUIC will be MC for the event and they'll be having giveaways throughout the day. "Pretty much starting at 9 o' clock every hour on the hour we'll be giving away raffle prizes," said Blanco. "I don't know for this year but in the past we've given away baseball tickets, basketball tickets, Six Flags passes—we have some pretty cool prizes that we can give away."
Acting accordingly for Earth Day, there will be paper shredding available, a recycling-themed poster contest sponsored by Solano Garbage Company and Republic services (deadline is 5 p.m. April 10!), discounted pet adoption, composting demonstrations and more. There may also be a rummage sale as well.
There will be a recycling booth for information on how to improve your recycling habits. "Solano Garbage and Potrero Landfill will be there to help answer questions," said Blanco. Maybe we can finally find out what to do with all these dead batteries we've been collecting.
Watching the kids go fishing is probably the best part of the day. "One of the things I was asked was why do Earth Day with a fishing derby," Blanco explains. "Kids Day Of Fishing actually gets all the fish from a fish farm, so it's all sustainable; and we're teaching children about how to fish using sustainable methods—we teach them why you wouldn't leave fishing line out when you're fishing, how that damages the environment and how animals can get tangled in it, they learn why not to use lead weights—it's actually teaching kids through them having fun and actually experiencing it."
The event is kicks off with the Kids Day Of Fishing Derby at the Civic Center Pond behind City Hall on Saturday, April 25, 2015. Registration for fishing begins at 7 a.m., and the fishing derby lasts from 8 a.m.-12 noon. First come first serve for first 250 kids that sign up. Special needs children may pre-register. For more details visit www.kidsdayoffishing.org or call (707) 816-2037. Contact the Fairfield Public Works Department at (707) 428-7528.
NAPA COUNTY – NAPA
Head to the intersection of 3rd Street and Main in Napa for this year's Earth Day festivities. "It's a one-stop shop for families to come down and learn about Earth Day," said Steve Konakis, Chair of the Environmental Education Coalition of Napa County. "We started in 2011, this year we'll have some musical groups coming to play, vendor booths, earth-friendly items, we now also have an environmental scholarship that we offer to high school students that plan to pursue an education in the area of the environment."
There will be plenty of goings on. Check it out on Saturday April 25 from 10 a.m.-3 p.m. in downtown Napa. For more information visit www.earthdaynapa.com.
CONTRA COSTA COUNTY – LAFAYETTE
"Earth Day is the premiere event that our organization hosts, we're really looking forward to it this year," said Amanda Walter, committee member for the Earth Day Festival and board member of Sustainable Lafayette. This year is the 10th annual event, she says, "It's impressive that the community has been embracing this for that long."
Every year the event has grown and grown. "This year we're including more local youth groups," said Brad Crane, board member of Sustainable Lafayette and chair of the Earth Day organizing committee. "We're hoping to have well over 1,000 attendees this year."
Last year the theme for the event was water conservation; this year it's transportation. You'll be able to see some pretty cool eco-friendly modes of transportation such as the SolarELF, or as its be called, "the most efficient vehicle on the planet."
"They've committed to bringing some demonstration units," said Crane. "It's a bike-car hybrid—a solar-charging electric-assist bike with a protective shell. I haven't seen any in Lafayette but I'm hoping that once people see them at Earth Day there'll be a few around town; it looks like a really cool way to get around if you're not going too far; a great short-distance vehicle."
In addition to the SolarELF you can test ride electric scooters from EcoReco in San Jose, see some kids' bikes presented by Clearly Bikes in Sausalito, and much more. "Throughout the day we're offering a lot of demoing of environmentally friendly transportation," said Crane. "There will be opportunities to try out these different transportation methods." Regular bicycling is also heavily promoted at this event.
"This year we are expanding our bike parade," said Crane. The last three years they've done a family friendly bike ride that leads from Stanley Middle School over to the library where the main event is. This year they're including the Bay Area Bike Mobile to do bike repairs. "We're using this [parade] to promote cycling to the event," said Crane. Amanda adds, "We are also going to have bike parking; we really want the community to come to this event in the most earth-friendly way as possible."
Spots in the bike parade are attained on a drop-in basis. The Bay Area Bike Mobile will be doing repairs from 9:30 a.m.-11 a.m., and the group ride will be leaving Stanley Middle School around 11 a.m. The total ride is only about 10-15 minutes long.
Sustainable Lafayette is funding the event along with donations from local businesses, such as Whole Foods. Other businesses are offering services as well, such as Republic Services, the new local waste management company. "They'll be providing the waste services for us including composting, trash and recycling," said Crane. "They're going to work with all the vendors and encourage them to use compostable materials."
The primary goal of Sustainable Lafayette is to encourage residents and businesses to be more sustainable in their daily lives. "This event gives us the opportunity to promote programs, technology, or tools that people might not otherwise know about," said Crane. "It's also a way to promote some of our other programs like recycling partnerships and things we're doing in the school district."
The biggest draw for the festival really depends on what your interests are. "For the tech geeks, the UC Berkeley Solar Car Team (CalSol) is bringing the latest version of their competition solar car," said Crane. "For the daily commuter the draw might be to find a better way to get either from home to the city or from home to the BART station. If you're a daily cyclist there'll be bike companies, free repairs, different bikes on display; and kids activities for families in town."
Crane adds, "I look at it as a great community-building event with an environmental theme. It's a great opportunity to come out with neighbors, family and friends and take a look at what's going on in the city from an environmental aspect—a lot of these things we've promoted and people know about already, but we also do a lot of programs that people don't know about." To further that, Walter says, "It's an opportunity to see other fun ways of getting around not just in our own community but also around the region itself," she says. "We don't always have to rely on cars; getting out and seeing how you can expand the way you get around is a draw in itself."
Check out Lafayette's 10th Annual Earth Day Festival on Sunday April 26th from 11 a.m.-3 p.m. at the Lafayette Library & Learning Center. For more information visit www.sustainablelafayette.org.
So there ya have it! Look around for your own Earth Day outing or head to one of these. Either way, acknowledge the day and contribute to a greater greener Earth this year.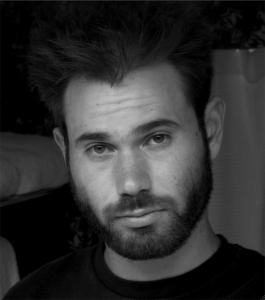 Matt Larson is a writer/actor/comedian who shamelessly promotes his Vallejo Comedy shows in his byline. He encourages you to visit www.vallejocomedy.com. Woot!