Cancel that trip to Africa and head to Safari West
As of this writing, a round-trip plane ticket to Kenya is around $2,000 (according to Expedia). Visiting Africa is on the bucket list for lots of people, but few of us are lucky enough to make the journey. If only there was some other way! Well, there is. Thanks to the 400 acres of Safari West in Sonoma that are currently home to 89 native African species, you can embark on that dream African vacation right here in California.
"Our safari drive is probably the most remarkable, educational, exciting experience you could have short of getting on a plane and going to Africa," said Aphrodite Caserta, Director of Marketing & Communications for Safari West. "It's almost like it transports you to another world."
It's hard to believe such a place exists so close to us, but it's been there for more than 20 years. Safari West provides an authentic African experience in the midst of Sonoma wine country. You can explore the "Sonoma Serengeti" with a well-educated guide who will drive you through a wide-open, 400-acre field scattered with African wildlife.\
"When I was out there with a guide for the first time, I didn't know for sure where I was," said Caserta. "You're right in wine country, but when you go all the way out through the gates, you don't see anything else! I remember looking over the horizon and I could see Cape buffalo … I was able to pretend that I was in Africa."
Zebra, greater kudu, bongo, wildebeest, cheetah, caracal, kookaburra, flamingo, hammerkop—just some of more than 800 exotic animals on the premises. Guests are invited to spend the night in luxury tents—the same exact tents used at safaris in Africa—complete with spacious decks, hot showers, comfy beds, wood floors, and, if you like, even a personal Swedish massage! It's glam-camping at it's finest, or glamping … if you will … They even have wifi, but—
"We want you to unplug when you get here," said Caserta. "This is the place you go to connect to wildlife, not to connect to TV or anything like that. It's more for families who want the experience and the education of getting out and seeing a giraffe close up, and a rhinoceros, and a cheetah, and learning about them." So don't expect to find a television in your room, or a swimming pool on site. What's more, they don't even want you to read up about the animals! Their tour guides have done that for you.
"The amount of training that our guides have is almost equivalent to a semester in biology," said Caserta. There's no signs telling you which animals are which, or a book in your tent telling you about all the animals you're soon to discover. They want you to just relax and take it all in, as they tell you their story as only Safari West can do. "We don't really believe in the signs, we don't want you to read about it, we want to tell you about it!" she said. "I think every guest walks away with some kind of connection and knowledge that makes them become stronger advocates of wildlife."
Safari West is an official member of the Association of Zoos & Aquariums (AZA)—only one of six private facilities in North America that belongs to the organization—but they are far from your average zoo. In fact, there is no other place like this in all of North America. How lucky for us that it's right next-door! While you embark upon the "Sonoma Serengeti" in an open-air, authentic safari vehicle with an expert tour guide and driver, you track the animals to wherever they are. Animals at Safari West roam free and are not found in any one particular spot, so it's a true adventure seeing different things in different places every single time you go.
"We track the animals—they're not trained," said Caserta. "They do what they want to do, when they want to do it. We hope you see all of the animals, 99 percent of the time you do, but you may or may not see all of them." Sometimes you could catch opportunities as rare as a birth, you never really know with Safari West, as here, the animals rule.
Mind you, guests are never allowed to get off of the vehicle during safari, nor is petting encouraged if an animal gets close enough while you're out there. The animals are fed every morning from a food truck, so they may often approach a tour thinking there may be food for them, which can certainly afford for some amazing photo opportunities! But still, keep your hands to yourself. But while they don't market themselves as a zoo, they do have a lower grounds, separate from the safari area, where you can see primates, open-air aviaries, and maybe even go behind the scenes with a trained guide to feed the giraffes.
There are some up-close-and-personal opportunities to be had at Safari West as well. One tour called "Keeper for the Day" allows guests to go out with the keeper on the food truck. How much a guest participates depends on both the keeper and the guest, but Caserta reminds us that the animals come first. "The well being of our animals is our priority," she said. "We're not going to do something for the guest to make them happy if that is not going to be for the well being of our animals."
With all there is to see and do at Safari West, you might think that it would take days to see it all. However, you could actually get a pretty full experience from just one night's stay. It's an especially nice complement to your wine tasting weekend in the Sonoma wine country. "Rather than spend the night in a hotel off the 101 corridor, you can come spend the night in an authentic African tent camp!" Caserta suggested. But while most guests only stay for a night, a fair amount of people like to come for 3 or 4 nights at a time. "I always find that kind of astonishing—we don't have TV or room service—but they enjoy the nature," she said. "They come here because of the sounds at night. It really is incredible."
If you're still not sure about cancelling that trip to Africa, Safari West is so diverse that you may even see more here than you would have from your African safari. "It's almost better than going to Kenya, because in Kenya you'd have to go to maybe two or three parks to see so many different species," said Caserta. There are a number of endangered species on the premises, and they are officially a zoo according to the AZA so they're able to receive animals from other zoos, but just know that they're not importing animals from Africa. While these 89 species are native to Africa, pretty much all of the animals you'll find were born here in the U.S.
The mission of Safari West is to actively promote conservation and environmental education. They share their knowledge to help us make better choices in regards to environmental and conservation efforts. To instill these ideals early on, Safari West opens their gates for more than 10,000 schoolchildren that come and visit every year, an effort that's supported by the Safari West Wildlife Foundation. The Foundation also supports student researchers with ambitions of working with and studying these animals in their natural environment. These students are able to actively train on the property in the fields of physiology, anatomy and ethology. Safari West also invites veterinary students to pursue internships with them for a once-in-a-lifetime experience.
You may now think you've got a good grasp on what it's like at Safari West, but you really won't know until you get there. Come stay for a night! There are numerous packages as well, such as a Romance Package, Wild Nights in Wine Country, and their Photographic Expedition Workshop.
Head to www.safariwest.com to get all the details about what they can offer you, and to get a general idea about what to expect. Reservations can be made on their website, or you can call (800) 616-2695. Take advantage of being so close to such a unique naturalistic opportunity. Sonoma is right next-door. Pick some wineries while you're at it and make a weekend out of it! Or not. This is just a suggestion. But if you want, take a walk on the wild side and visit Safari West!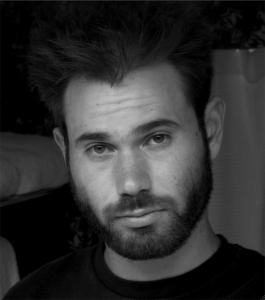 Matt Larson is a writer/actor/comedian native to Vallejo who travels back and forth from Los Angeles way too much. He's desperate for attention and urges you to follow him on all social medias @MarsLegstrong. He lives for likes, please keep him healthy!