Go Teams! 
Choose your own adventure this baseball season
By Matt Larson
It's 2012. Election year. Time to think about the future of our country and remind ourselves what it truly means to be an American. If politics aren't your thing, however, go to a baseball game! If you're feeling particularly patriotic, feel free to drive a Chevrolet to a game and order hot dogs and apple pie, then go home and rent Captain America. If that's too much, just the baseball game could suffice.
Living in the Bay Area affords some fantastic opportunities to watch great baseball – more opportunities perhaps than anywhere else in the world. Considering that, even the last decade or so, more record-breaking baseball history has been made right here in the greater San Francisco Bay Area than practically anywhere else in the world.
The Oakland A's gained nationwide attention just 10 years ago when General Manager Billy Beane's "moneyball" strategy led to an unforeseen 20-game winning streak. The story is now a very entertaining major motion picture nominated for 4 Golden Globes with lots of Oscar buzz as well. All thanks to the A's!
The San Francisco Giants just claimed their first World Series championship here in the Bay in 2010. Many fans (old and bandwagon) are still representing that winning season today over a year later, and World Champions has become a synonymous phrase for the San Francisco Giants. But this kind of excitement isn't too unusual for the Giants. Don't forget about Barry Bonds' record 73 home runs in a season in 2001, followed by his defeating Hank Aaron's 755 career home runs (by seven) in 2007, never mind the asterisks of course.
Just outside of the MLB is another legendary baseball team in the greater Bay Area. Any ideas? Though not a trending Twitter topic as often as the A's or the Giants, this team is just as deserving of some Local Happenings recognition: The Sacramento River Cats, Triple-A affiliate for the Oakland A's. Since their Pacific Coast League inception in West Sacramento in 2000, the River Cats have won two Triple-A Championships (in 2007 and 2008 – back to back!) as well as 10 of 12 Pacific Coast League South Division Championships, including the past five years running. The Sacramento River Cats have a greater division-winning percentage than any other professional American sports team playing today.
As a Triple-A team, the River Cats have graduated 200-plus players to the major leagues over the past 12 years. Some of baseball's top players have moved on to the big leagues from the minor league River Cats including Nick Swisher (who won the 2009 World Series with the New York Yankees and played with the Oakland A's from 2004-2007) and Barry Zito (who won the 2010 World Series with the San Francisco Giants and played for the Oakland A's from 2000-2006; he's played for the Giants from 2007-present).
For years, the River Cats have been making big plays both on and off the field. Since starting their Sacramento career in 2000, the River Cats Foundation has been "pitching in to help those in need" within the Sacramento area. The Foundation has donated hours of time and generous funding to local schools and non-profit organizations. Under the 2005 Triple-A All-Star Game Legacy Project, the River Cats Foundation and River Cats Baseball contributed more than $250,000 of service, materials and funding toward the completion of the River Cats Independence Field – a baseball diamond in South Sacramento, complete with dugouts, restrooms and a snack bar, designed specifically for players with disabilities. The River Cats have also helped raise more than $80,000 toward the fight against breast cancer since 2004, represented when they wore pink jerseys on the field. In addition to many other charitable endeavors, this team has become a contributing member of the Sacramento family.
Speaking of family, the River Cats will be playing their big-brother team, the Oakland A's, at Raley Field again this year. Before the River Cats begin their regular 2012 season on Friday, April 13th against the Reno Aces, the A's will arrive on March 31st. It'll be the fifth time they're hosting the A's, the first time since 2007, and thus far every game has sold out. (Tickets start at $12, so this one will probably sell out too.) Oakland A's season ticket holders, River Cats season ticket holders, 36-game Founders' Club ticket holders and those with 40-game flex plan Founders' Club accounts get varying ticket deals. Check www.rivercats.com for details.
Now the question remains – with three great baseball teams to watch, which one will you support? If you live within Solano and Contra Costa county limits, you could easily visit all three this season.
The Oakland A's are undergoing a major roster makeover for the 2012 season, but they've re-signed veteran Coco Crisp for a $14 million, two-year deal. "The deal with Coco kind of came out of nowhere," says Jane Lee, Oakland A's beat reporter for mlb.com. "During the winter meetings Billy Beane was saying how [Crisp] seemed like something of a long shot for the team, especially since they're entering a rebuild." Billy Beane is quoted saying, "Regardless of what we did, even if we brought in a bunch of young players, we would need a player like Coco to be a part of the club." After five straight non-winning seasons, it will be interesting to see how the A's adapt with their updated roster this year.
What most San Francisco Giants fans are anticipating for 2012 is the return of Buster Posey, their 2010 National League Rookie of the Year. Posey's 2011 season took an abrupt turn for the worst when an ankle injury put him out for the season after only 45 games. He's been in recovery ever since. "I'm running, hitting, throwing, catching, it's all modified, obviously," says Posey. "I've kept that goal in mind of being able to be back out there. That's the motivation." He also has the hopeful thoughts of thousands of fans to helps boost his spirits. Giants Broadcaster Mike Krukow adds, "You're going to see him play first base or [designated hitter] … the importance for Posey is to keep that bat in the lineup, because with his bat everything changes, back to where it was in 2010; he makes everybody else better." Second basemen Freddy Sanchez, who has been recovering from a dislocated right shoulder, is also expected to return this season. "I feel like I'll be able to play," he says. By the April 6th opener at Arizona we'll have a better understanding what the 2012 Giants will look like.
Throughout the year, keep an eye on the Sacramento River Cats who will be pursuing their 6th consecutive division title. Just think: you could see the next Coco Crisp, Buster Posey or Freddy Sanchez in the making! Maybe even score an autograph or two. Check out the minor league stars perfecting their skills as they strive toward the big leagues.
So take yourself out to the ballgame! If the Mayans were right about the world ending this year, it could be your last chance! Invite some friends and family and make an all-American adventure out of it. Go see the Giants one day, River Cats the next, even watch the River Cats play the A's pre-season. With three great teams surrounding us it'll be hard not to attend at least one of the few hundred games we have to choose from. Buy some peanuts, buy some Cracker Jacks and root for the three home teams!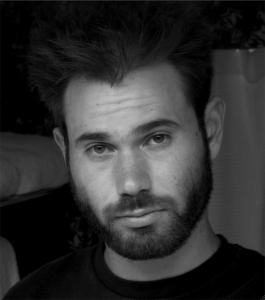 Matt Larson is a writer/actor/comedian who shamelessly promotes his Vallejo Comedy shows in his byline. He encourages you to visit www.vallejocomedy.com. Woot!