34th Annual Great Dickens Christmas Fair
Charles Dickens' enduring tale, A Christmas Carol, paints a compelling portrait of the holiday season in Victorian-era London. By the time you reach the happy ending of the story of Ebenezer Scrooge, Bob Cratchit and Tiny Tim, you can almost smell the aromas of roasted chestnuts and fresh-baked scones in the air and hear the shouts of vendors hawking their wares. Dickens' evocative prose makes you want to join the bustle of holiday shoppers crowding the streets and then dive into the local pub to share a few laughs and a pint of pale ale with the revelers.
You can experience Charles Dickens' London at the holidays without a trip across the Atlantic or back in time. You don't even have to reread the Dickens' classic. If you have never been, The Great Dickens Christmas Fair in San Francisco is a holiday tradition to get started in 2012—it's a Victorian holiday party for the entire family.
Now in its 34th year, the Christmas Fair celebrates Dickens' bicentennial birthday in style. (C. Dickens was born in 1812.) The cobblestone lanes of 19th-century London are recreated on three-acres of exhibit space in the Cow Palace, and hundreds of costumed players perform on six stages and throughout the streets. The festival kicks off on Friday, November 23rd and runs five consecutive weekends, Saturdays and Sundays, through December 23rd.
Grab a map of The Fair at the entrance gates (or take a look now at www.dickensfair.com) to guide you through the myriad of shops, restaurants and entertainment venues as you stroll along the Grand Concourse and up and down London's thoroughfares like Fish Street, Petticoat Lane, Nickelby Road and Alehouse Alley. With so much ground to cover, here are some things you won't want to miss.
Delights and Diversions
As you enter the Fair, the dance party is just to your left at Fezziwig's Warehouse—a lively ballroom with English tunes played by the band Bangers & Mash. Dancers perform jigs, reels, polkas and waltzes, and some of Dickens' most memorable characters make appearances too.
A few steps beyond lies the Victoria and Albert Music Hall which hosts a variety of shows throughout the day including a classic Christmas pantomime, a hilarious English satire, an amazing illusion act and the Royal English Opera. In the evenings (starting at 5:00 p.m.), the scene turns to "Dickens after Dark" when grown-ups will appreciate the more adult fare of the artistic and provocative Saucy French Postcard Tableaux Revue (for visitors 18 years and over only). A stop at the London docks leads to the Paddy West School of Seamanship where you can easily coax the carousing sailors into singing a rowdy ditty. And further down the Thames at Mad Sal's Dockside Ale House, you can again join the sailors as the ladies in the pub take the stage in a high-kicking can-can.
For the younger set, The Picolo Playhouse presents a charming puppet show starring Mr. Punch and his lovely wife Judy, and the Odyssey Theater boasts rousing sword fights and juggling acts. Both young and old can meet Mr. Dickens and many of his characters in the Dickens Family Parlour and play games like Boot the Cat (just like it sounds, you throw a boot at a stuffed cat). And out on the streets of the Great Fair, you are bound to run into just about any of Dickens' characters including Scrooge and Jacob Marley (A Christmas Carol), Fagin and Bill Sykes (Oliver Twist), Pip and Miss Havisham (Great Expectations) and many more.
Looking for that perfect holiday gift? There are dozens of shops and over 100 costumed vendors at The Fair that carry an array of fine art, clothing, drink ware, ceramics, baskets, candles, jewelry, antiquarian books and more.
Fine Fare
The Great Dickens' Christmas Fair offers visitors a variety of foods from throughout the British Empire and beyond. You can enjoy the Brits best lip-smacking, comfort foods like fish and chips (crispy, batter-fried white fish and thick, salty French fries), bangers and mash (grilled sausage and potatoes), meat pies (think chicken-pot-pie with steak and sausage) and Cornish pastries (warm, savory, meat filled pastry pockets). Or, stop in at the Roasting Beef Inne for French-dipped roast beef with potatoes and gravy and bread pudding, go Mediterranean at Acropolis Greek Food with some spanakopita, moussaka or baklava, or enjoy a complete holiday meal of turkey, duck or chicken plus all the sides and the pumpkin pie at The Tippling Toad.
If you are looking for an afternoon pick-me-up, Cuthbert's Tea Shoppe serves exquisite scones and tasty tea sandwiches along with a "cuppa" of black tea in a quaint, lamp-lit setting. High tea is served at 4:00 p.m. daily with a set menu and includes a teapot to take home. Advance reservations are highly recommended and can be made online, go to www.cuthbertsteashoppe.com. You can also enjoy a warm drink like homemade chai or a special blend Turkish coffee along with baked treats at Mr. Brown's Fine Coffee and Teasor or take the kids for ice-cold milk and warm, fresh-baked cookies at Maclaren's Cookies & Milk.
It would not be London if there wasn't a pub and the Great Dickens Christmas Fair has four traditional pubs, plus the Bohemian Absinthe Bar. You can relax and top off your day with a draft ale, wine and Champagne, or warm your hands around a Hot Buttered Rum, Irish coffee, or Hot Toddy.
"There is nothing in the world so irresistibly contagious as laughter and good humor," writes Dickens in his holiday classic A Christmas Carol.
The Great Dickens Christmas Fair offers lots of laughter and good humor and a fun-filled day for the whole family. It might just become part of your annual holiday "to do" list.
When to go
The 34th Annual Dickens Christmas Fair opens Friday, November 23rd, the day after Thanksgiving, and continues for five consecutive weekends, Saturdays and Sundays, through December 23rd from 10:00 a.m. to 7:00 p.m. each day.
Where to go
Cow Palace Exhibition Halls at 2600 Geneva Avenue in San Francisco.
Getting There
Ride BART to London—The Fair operates a free, courtesy shuttle to and from the Glen Park BART station every 20 minutes from 10:15 a.m. to 7:15 p.m. each day of The Fair. BART riders can present their tickets at The Fair gates for $5 off one adult admission. If you opt to drive, parking is available at Cow Palace for $10 a day.
Gaining Entry
Tickets are available now online at www.dickensfair.com. General admission is $25 for adults; $21 for students, military, and seniors; $12 for children ages 5 to 11 years; and kids under 5 years of age are free. Groups of 15 or more can organize tickets for $17 each.
Dress the Part
Visitors are encouraged to get into the spirit of Victorian England and come in costume, but patrons are welcome to "come as they are" to enjoy Dickens' London too. If you choose to dress the part, The Fair operators request that you do not come dressed specifically as Father Christmas, Ebeneezer Scrooge, or any of the main characters from Dickens' works.
Not To Be Missed
There are lots of things to do and try at The Fair, here are few traditional English favorites:
Take the kids to see the Christmas pantomime at the Victoria and Albert Music Hall and Punch and Judy at the Picolo Playhouse—this is timeless English holiday entertainment.
Visit Pirates Cove down by the docks and try your hand at a game of darts at the Cat n' Bull Dart & Gaming Parlour.
Stop in at Fezziwig's Warehouse—dancing, parlour games, it's the most cheerful spot in London.
Experience High Tea at Cuthbert's Tea Shoppe at 4:00 p.m. daily. Reservations recommended, visit http://www.cuthbertsteashoppe.com.
Enjoy a traditional English holiday meal at The Tippling Toad. Seatings daily at 2:00 p.m. and 4:00 p.m. Advance reservations are recommended, email thetipplingtoad@gmail.com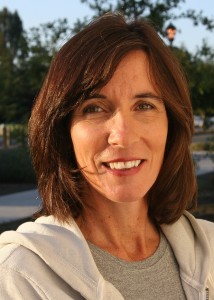 Andrea Firth is a freelance writer based in Moraga with her husband, two teens, and a dog named Pepsi.