So you've just devoured that super-calorific serving of pumpkin pie to top off your gargantuan pre-holiday, holiday or post-holiday meal.  As you sluggishly pull away from the table, the guilt is beginning to appear once again and you start fearing that a not quite distant-enough sunny summer beach scene may ultimately prove disastrous to your self-esteem. Well, my friend, worry no more!
With 2014 upon us, it's quite possible to turn your depressed digestive distress into happy personal success, and that current bloat into future gloat!  It's time to make those New Year's resolutions ones you will actually fulfill: Let's get into shape and let's get healthier!
For residents of Contra Costa County and nearby areas, that's actually quite do-able and a really enjoyable, uplifting experience to boot. Whether you choose the traditional feet-moving exercise forms of walking, hiking, jogging, biking or even roller-blading, there's so many readily available pathways to select from, only requiring you to push forward gingerly down them towards your personal fitness dream.
And yes, right here in Walnut Creek is found even one more novel-but-great way to burn those bulging bellies down to their previously beautiful proportions.
Now in its ninth highly-popular year, Walnut Creek On Ice (www.iceskatewalnutcreek.com) is once again rolling out their large skating experience into the city's Civic Park, allowing both young and older folks to enjoy that winter wonderland's colder clime feeling, while at the same time gaining the benefit of a workout.
This grand enterprise has been in operation since its opening on November 15th, and will stay open through January 12th, when the large rink and white tents are finally packed away for another year. In the meantime, it's open to everyone to utilize, by arriving individually, or in small, family-sized or large groups to frolic on the ice to their heart's content.  Birthday parties, special celebratory gatherings and just good friends can gather to enjoy the frosty environment, while joyfully circling around to the bright sounds of pop and holiday tunes played over loudspeakers.
Group and private lessons can also be arranged with experienced instructors before the uninitiated head off for their first skating encounter with weekend mornings seeing students participating in the Ice Skating Academy. Lessons emphasize both safety tips for avoiding injury and some basic skating techniques.
"This is a great form of exercising that involves many muscles you don't normally use," explains Terri Lynn Genovese, skating and academy director. "You are working your hamstrings, quadriceps and calves in a low impact but definitely positive activity."
For those wishing to return on a regular basis, frequent visitor reduced-rate passes are available for ten sessions and it is possible to progress to even higher levels of skating mastery by continuing with the same instructor over multiple years.
But if you prefer to substitute sneakers, running shoes or even rollerblades for your skates, Contra Costa County also offers an endlessly rich variety of opportunities for both the novice and experienced exerciser.
With a vast system of flat, moderately-inclined and steep trails and roads weaving through much of the county, it may seem at first daunting to select one that precisely fits your own level and form of desired training. Still, that fear can quickly give way to real optimism if you tackle the challenge to achieve your own quest for the best with an intelligent, positive approach.
One should first understand that there are three main groupings of available exercise paths here. The most extensive is the Bay Area Regional Park system, the largest of its kind anywhere in the States, which spans both Alameda and Contra Costa Counties and includes 65 parks and 1,200 miles of trails.
These are often linked with more locally owned and controlled "open" areas and neighborhood parks, which may encompass the same variety of both paved and unpaved walkways (You can find information on each town's offerings by visiting that city's website).
Finally, there is Mount Diablo State Park, located around the Walnut Creek and Danville areas, with extensive opportunities for a variety of walks and hikes of varying difficulty. Most involve navigating elevating pathways, be they gradual or the steepest to the over 3,800-foot summit.
The East Bay Regional Parks offer the added feature of having their "Green Transportation Network," which sees many of its paved trails providing nearby access to a number of community transit facilities, schools and shopping areas. It gives those wishing to find an environmentally friendly way to get from one location to another the added option of walking, running or biking.
Their website (www.ebparks.org) is extremely comprehensive and provides descriptions of all the trails and regional parks, their scenic aspects and levels of difficulty to maneuver.  Available too are numerous maps showing precise locations and modes of exercise allowed.  Also revealed in the regional in Nature Activity Guide are the many guided walks and group events planned each month and the Trails Challenge, which asks each person to test themself by hiking more than 26 miles of paths of varying complexity.
For those wishing a pleasant, less-strenuous jaunt, a "short loop" section is also presented with a compilation of easier walks and hikes. These include popular shoreline trails in Martinez, Point Pinole and Big Break, which often include spectacular sparkling water views, as well as the lengthy paved Iron Horse and Delta De Anza trails, which span many towns along their way.
And to encounter considerably more rugged endurance experiences set in an often breathtakingly beautiful environment with many incredible views of the entire Bay Area, exercisers should definitely check out Mt. Diablo State Park.  It features vast collections of trails at different altitudes and levels of incline, again with an extensive set of hiking options (See www.parks.ca.gov/?page_id=517).
The Mount Diablo Interpretive Association webpage (www.mdia.org) even features downloadable audio and video guides of various locations and the group also provides enormous help to the novice exerciser through guided hikes year-round.
Most popular are the late winter post-rains waterfall walks near Donner Canyon, the springtime wildflower treks at various selected locations and in autumn the extremely popular tarantula-watch hikes based close to the Center. The observation deck and museum at the summit, accessible by vehicle or by foot, are even supplemented by their own three-quarter-mile loop path with spectacular visual panoramas all around the top.
Strongly suggested by MDIA Vice President Mike Woodring for the beginning, and even more experienced hiker, is an initial stop at their Mitchell Canyon Visitors Center, where the team can provide useful brochures and construct hikes to match their own desired and appropriate goal and level of expertise.
Most of all though, Woodring's sound advice confirms the surest way to overcome those current overstuffed down-on-your-dieting doldrums:
"You just have to get out into the fresh air and sunshine and start moving.  Begin by walking around the neighborhood and soon you'll progress to the local parks. Before long you'll be going to one of our trails to challenge yourself even more by hiking, biking or running.  Yes, once you're hooked on feeling fit and healthy you won't ever want to stop!"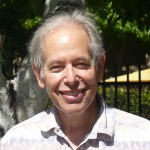 Les Honig is a features freelancer and former journalism teacher from back East who relocated to the OC before landing in Benicia to savor the joys of Northern California living.