By Matt Larson
One thousand TV channels and nothing's on? Sitting around with little to do? In need of some cultural enlightenment? Attending a live theatrical performance may enrich your life in ways you never thought possible. As compared to sitting and watching a pre-recorded something-or-other, witnessing a story unfold live before your eyes is more than just entertainment—it's an experience.
Living in Napa County affords some pretty incredible opportunities to have such an experience, so we've asked some of the primary theatrical organizations in the Napa Valley to share with us what they've been doing for years.
The Napa Valley Conservatory Theater recently got done with the greatest theatrical success in Napa Valley College history. "The Sound of Music had a record run," says Jennifer King, professor, department head and artistic director of the Napa Valley Conservatory Theater. "It was the highest grossing show of all time at the college."
The Theater Arts program at Napa Valley College recently moved its performance space from a glorified lecture hall (now coined the "Little Theater") to a 450-seat theater with a full fly space. "Everything's state-of-the-art and it's absolutely a beautiful building," says King. "We've always done very good work, but with very limited space. This building really broadened our scope." They've been enjoying the new space for about the past three years, so come check it out if you've yet to see it.
"We aspire for a very, very high artistic aesthetic," King says. "We have a very high bar that we really go for every time. As soon as we feel like we've reached it we try and go even higher." And all that hard work certainly pays off. "I'd say that we have sold out houses regularly and experience sold out runs," she adds. "It was pretty amazing to have sold out houses for The Sound of Music, to fill our big theater … that was pretty remarkable." And it does help to have some quality staff on board as well. "All of our instructors are practicing artists who work in the Bay Area."
Sometimes theater can be a more necessary part of society than we may realize. "During the run, after The Sound of Music opened, the bombings happened in Boston," said King. "I think there was deep unrest in our country, and I think people really liked the opportunity to be able to escape and experience a story of hope."
Another branch of theater spawning from Napa Valley College is Shakespeare Napa Valley, to be held this summer at Veterans Park in Napa, right by Downtown Joe's. "It's a huge event every summer," says King. "About 800-1000 people come per night. This summer we're doing The Comedy of Errors." Actors in Napa Valley College's plays range anywhere from established professionals to students to community members. One of their instructors, Tim Kniffin, is a San Francisco Bay Area Theatre Critics Circle Award winner and member of the Actors' Equity Association; he played Malvolio in their rendition of Twelfth Night last year, among many other roles with them. Kniffin is just one of many established professionals who have contributed to the Conservatory Theater's success.
"Jon Tracy, I would say, is one of the most sought-after directors in the Bay Area, and he works with us," says King. "Our designers are some of the best and the brightest, and the students get the experience of working with them." Faculty member Reed Martin, also a member of the Reduced Shakespeare Company, first premiered The Ultimate Christmas Show right there at the Napa Valley Conservatory Theater before taking it out on national tour.
"I'm really grateful that Napa allows theater to be part of the fabric of their lives," says King. "Maybe 4,000 people saw The Sound of Music. It's very gratifying to know that they value the arts." Something she noticed at The Sound of Music was that some audience members were witnessing live theater for the very first time. "Some of the young people that came—it's the first show they've ever seen!" King feels it's her responsibility to keep the theatrical quality high, specifically for first timers. "I think that it's my job to light a fire when it comes to the art form," she says. "Unless you have a positive experience the first time, you may not think to have theater in your life. There were so many people at The Sound of Music, there for the first time, and that means they'll be back. It's not about growing an audience, it's about cultivating a culture of theatergoers."
The theatrical experience for the people involved is a very valuable one in King's opinion. "I think it's absolutely paramount to their own self-esteem," she says. "What's great about the teaching of theater is that anybody that becomes involved in a project really learns how everyone can work positively and collaboratively to create an extraordinary event; they're creating something that the community will enjoy and value; they're part of that result and I think that's absolutely crucial to a person's development as a whole, whether they're an actor or not. Every night is different."
Variables are always present when it comes to live theater, which is part of the experience for both those involved with the production as well as the audience. You never really know what's going to happen. "You participate; you have to engage. It's not passive," King explains. "You become part of that live experience and you can't get that with something that's been recorded. You're in a room with living, breathing people both next to you and on stage, and that exchange of energy—there's nothing like it."
Similar in scope to the Conservatory Theater, the Lincoln Theater in Yountville has a fly space and orchestra pit, and is capable of doing just about anything. They primarily focus on live musical performances, but have something special planned for the holiday season. "We are not doing any plays this summer but we are bringing a big Broadway musical at Christmas time," says Executive Director Michael Madden. "We haven't announced the musical yet but it's going to be a big deal."
Another predominant theater venue in the Napa area is the Napa Valley Playhouse. They produced The Great American Trailer Park Musical in January and look forward to producing Wonder of the World this summer in association with local theater company Lucky Penny Productions. They're expecting big crowds for Harvey, opening in late spring, and later this year Reed Martin of the Conservatory Theater is bringing The Complete History Of Comedy (Abridged).
"Most of the people that come to our theater are local people," says Napa Valley Playhouse Board Member Betsy Van Dyne. "Nine times out of 10 you're going to know somebody there or somebody on stage." It's a 98-seat theater that provides a versatile space for the many plays mentioned above. "We're keeping it smart and simple," she says. "It's a great evening out."
Something they're looking forward to over the holidays are the "8×10's," a collection of new works submitted by playwrights from around the country. They did it last year and had writers from New York, Los Angeles, Chicago, and locally as well. This year it'll be holiday themed, all produced by local actors and directors.
While the Napa Valley Conservatory Theater and the Napa Valley Playhouse each have their own respective venue, Lucky Penny Productions takes their shows on the road to various theaters in the greater Napa region. These include Spreckels in Rohnert Park, 6th Street Playhouse in Santa Rosa and the Napa Valley Opera House. But just because they don't have a designated space doesn't mean that Lucky Penny doesn't offer substantial entertainment.
"We produce shows of professional quality at a very affordable price," says Barry Martin, co-founder and vice president of Lucky Penny and director of their upcoming show Funny Girl. "Currently we're doing Funny Girl, the biggest show we've ever produced. We're doing that on the main stage at the Napa Valley Opera House; our first production on a stage of that size."
Lucky Penny tends to produce shows that are a bit more off the beaten path. "We've done small, contemporary shows that most people have never heard of," Martin says. "We like to find good scripts that are new and contemporary. We read a lot of scripts and pay attention to what's new and successful." But getting people out to the theater isn't always an easy thing these days, and Martin explains why.
"There are so many entertainment choices," he says. "For a dollar you can go to Redbox and rent a movie, even watch videos on your phone, but there's no substitute for the communal aspect." There's also the common misconception that it doesn't take much to put on a community theater production when in fact it's just the opposite. "It's in many ways far more difficult to pull off than a movie or TV show—you don't get a second chance," Martin explains. "It all happens in real time in front of you. Things go wrong that go wrong and you have to deal with it. There's an element to that of excitement that you just never get from something on film."
So keep in touch with your local Napa Valley production companies. We've listed their information below to make it easy on you. See you at the theater!
Napa Valley Conservatory Theater in Napa, (707) 256-7500, www.napavalleytheater.org
Lincoln Theater in Yountville, (707) 944-9900, www.lincolntheater.com
Napa Valley Playhouse in Napa, (707) 255-5483, www.napavalleyplayhouse.org
Lucky Penny Productions in Napa and beyond, Call Taylor at (707) 695-7157 or Barry at (707) 738-2920, www.luckypennynapa.com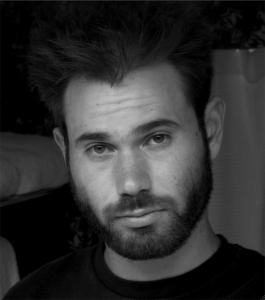 Matt Larson is a writer/actor/comedian who shamelessly promotes his Vallejo Comedy shows in his byline. He encourages you to visit www.vallejocomedy.com. Woot!