[weaver_extra_menu menu='featuresMenu' style='menu-horizontal' width='100%' css='menu-horizontal']

Greening Up Your Lifestyle – Sustainability Celebration in Danville
Diverse community groups are uniting to host a Spring Fling celebration of Earth Day art, sustainable businesses, and greener living. This will be the second annual earth day event for the Danville community which will be held on Friday, April 20th from 11 a.m.-5 p.m. It's called the Spring Fling and this unites the City of Danville, Sustainable Danville and Discover Danville and the best part of all is there's no admission fee!
The Spring Fling, while celebrating Earth Day, will also promote local businesses that are practicing sustainability and greener living. Visit the heart of Danville's historic downtown at the corner of Hartz and Prospect Avenue to pick up a FREE strolling map, a reusable shopping tote, a restaurant guide, and a list of the Sustainable Danville Area Businesses.
Sustainable Danville Area ("SDA") has promoted the benefits of shopping locally, recycling, reducing, and re-purposing since its inception on Earth Day in 2010. SDA came about from three like-minded individuals who wanted to make a difference in their community. "It was actually three women, myself included, that just really care about our community and care about keeping it thriving in good condition for our children and our children's children," says Darlene Gayler of Gayler Construction. "We just want to make it so that everybody has a healthy quality of life, that there's a strong local economy, and we keep the environment as pristine as it is now."
Before co-founding SDA, Gayler didn't have a whole lot of sustainability experience. "I don't know why all of a sudden this just resonated with me," she says. Her day job is in the construction industry with her husband as Vice President for Gayler Construction. "We are sustainable, green builders and have been for probably close to 10 years now." Since the business is already green, what she's learned with SDA has had an impact on how she operates her home and office.
SDA really came about because of the efforts of a neighboring town. "Lafayette had got this going and I just really liked what they were doing for their community," Gayler says. "I wished we had one for the Danville/Alamo area. It just so happened that I connected with two other women who were thinking along the same lines and we started this organization."
In just two years of operation, the Sustainable Danville Area has already made a significant impact on the community. "We have accomplished so much, it's just been amazing," says Gayler. "Through SDA we've done school programs and biking programs, landscaping programs, right now we're working with the town to implement downtown bike parking to really increase the numbers, getting people out of the cars and onto bikes."
About a year ago San Ramon Valley High School mentioned they wanted to do a Bike To School Day, but had no means of being able to cater to a high volume of bike parking on the school grounds. "We approached the East Bay Bike Coalition and asked if there was a way we could get their portable bike racks," Gayler says. "We worked it out, we drove to Berkeley, picked them up and assembled them the night before. With two days notice I think there were almost 200 bicyclists that came to school that day. It was just amazing."
As SDA benefits the community, the community gives back to them as well. Gayler mentions one particular individual, Jonathan Adams, who recently helped SDA in finishing a build of portable bike racks for the downtown high school and big downtown events, like the 4th of July parade and arts and crafts fairs. Adams did this as part of an Eagle Scout project. Gayler hopes to award him for his efforts at the Spring Fling/Green Home Expo.
"We're doing a lot of different things," Gayler says. "We partnered with a high school student for a Just Say Water program to get some of the local restaurants to only serve water when water was requested. We're working with a bunch of different schools, helping to organize programs and events to get their schools greener and into recycling." One of the biggest impacts SDA has had was when they started the Danville Area Sustainable Business program. "We're trying to help local businesses who practice sustainable efforts," says Gayler. "We promote them to the community so that those people, where sustainability matters, know what companies to support." From the get go this program was a grand success. "Our first year alone we had 40 businesses sign up. We were pretty jazzed by that."
In addition to implementing programs and events for the community, SDA has also been putting on public forums every month. "We have a really great, varied attendance," says Gayler. "We offer education and resources, and make people aware through our forums." People often leave these forums saying, "Wow! I never knew that." Gayler is very proud they've been going so well. "The forums really give food for thought."
From water management to colony collapse disorder in bee populations, even to actual food (not just for thought), the forums cover the whole range of sustainability-themed topics. "We're doing a thing next month called Green Drinks," says Gayler. "We're getting together the local establishments, and like-minded people, to share ideas: what they're doing, what resources they use. We've also partnered with different restaurants to do locavore dinners where they get to talk about how and what they do to offer local, organic, sustainable food," she says. "People come and pay a price to hear more about that, and also to taste the different things the restaurant has to offer."
Several forums they've had have been about the home itself, and Gayler explains that it doesn't take a huge change to make a difference. "You don't have to go out and buy tankless water heaters, and even necessarily do solar, if you just do small fixes," she says. For example, "You can make your existing heating system more efficient by plugging all the gaps and drafts in your walls and around your fence." They have a lot of interest in the sustainability of the home, and the Spring Fling is a representation of that. They've been having such a local impact that the city and other organizations have gotten involved as well.
"We actually partner with two other local organizations in Danville: Danville Chamber of Commerce and Discover Danville Association," Gayler says.  The organizations were talking together when the idea of the Spring Fling came up. "Since people are so interested in that aspect of becoming greener and more energy efficient, this is an event that would really appeal to a lot of the community."
Make sure you find the Green Concierge Booth during your visit on Friday April 20. You will be rewarded with small bites provided by a few of those SDA certified Sustainable businesses such as Danville Chocolates, La Boulange, Sideboard and Jules Thin Crust. Local handmade soaps, upcycled jewelry, recycled birdhouses and re-purposed dreamscapes will be on display. Cottage Jewel and Danville's 8 consignment stores have assembled a special shopping map to guide you to great deals on recycling around town.
The Village Theatre & Gallery on Front Street will host on-going art demos, a movie screening at 1:30pm, an art exhibit of K-12 students Earth Day posters, and a reception at 4 pm.
To learn more about street festivals and local events, explore www.DiscoverDanvilleCA.com and monthly sustainability programs at www.sustainabledanville.com.
Danville Wine & Chocolate Stroll
Danville will be the site for the annual Wine & Chocolate Stroll on Tuesday night May 10. Over a dozen merchants will be featuring local vintners' wine tastings, small bites, and Danville Chocolates. The $25 ticket includes a souvenir glass, strolling map, and live music guaranteed to please one and all from 6-9 p.m. Tickets are available at the Green Concierge in April or on-line at www.DiscoverDanvilleCA.com.
Stroll throughout downtown Danville and enjoy live music and entertainment throughout the evening.  Singer/songwriter and local artist, Deborah Kuhl, will be performing at the corner of Hartz & Prospect and Steve Fox of Bay Area Broadcast DJ's will play hits to bring music to your ears at Danville Chocolates.
Danville's Doggie Night
Discover more of Danville's Thursday night festivities on May 24th for Doggie Night when the sidewalks are full of hundreds of happy pets, pet parents, pet sitters, photographers, trainers, veterinarians, and more. You and your pet will enjoy live music, free pet treats, and raffle prizes. Doggie Night will begin at 5 p.m. at Molly's Pup-purr-ee located at 425 Hartz Ave.  The event ends at 8 p.m.
To learn more about street festivals and local events, explore www.DiscoverDanvilleCA.com and monthly sustainability programs at www.sustainabledanville.com.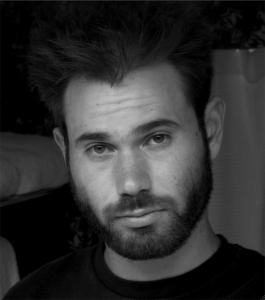 Matt Larson is a writer/actor/comedian who shamelessly promotes his Vallejo Comedy shows in his byline. He encourages you to visit www.vallejocomedy.com. Woot!
(Thanks to Marcia Harmon for her contributions and to Gary Truelsen for his hard work.)