As the holidays approach what comes to mind first? Food! Most of us can't wait to indulge in the sweet and savory hors d'oeuvres at work and social gatherings, the ubiquitous sugar cookies and peppermint bark, and the delicious, traditional holiday meals such as turkey and sage stuffing or roast beef and garlic mashed potatoes. Eating is a big part of the season's good cheer. Remarkably, a cornucopia of food at the holidays is not the experience for many East Bay residents. Across Contra Costa and Solano counties, one in four individuals are at risk of hunger; at some point during the year they will not know where their next meal will come from, struggling to put food on the table, and this holiday season will be no different.
"Everyone thinks about food around the holidays, " says Lisa Sherrill, Community Relations Manager for the Food Bank of Contra Costa and Solano. "This time of year is our biggest food drive season."
The Food Bank of CC/Solano does a tremendous job at fulfilling our communities' needs. Last year the Food Bank distributed 13.8 million pounds of food, nearly 4 million pounds of which were fresh fruits and vegetables, and it provided the community with more than 11 million meals. Recently, the Food Bank has been hit hard with a rising demand for food assistance, but fortunately, that need has been met by a corresponding increase in the community's contributions and volunteer labor. Today the Food Bank feeds 149,000 individuals each month—that's 20,000 more per month than last year.
The economic downturn has played a big part in the increased need for food assistance, especially in California, where unemployment and home foreclosure rates have been among the highest in the nation. Between 2006 and 2010 the number of people in the United States who were in need of food increased 46%. Over the past two years, another 14% have been added to the ranks of the hungry. Many formerly self-reliant individuals and families have found themselves, often for the first time, in need of local food bank support.
"This is actually the first time I've been to the Food Bank. My grandmother was the one who heard about it from one of her friends. There are four people in my household. My daughter is five years old and my son is four months old. I work one day a week and my husband works three days a week. We both work super part-time jobs, making just barely minimal wage." Ronda
"This is my first time at the Food bank too. I have been cleaning houses but barely made $500 last month. I am normally a bookkeeper. I cannot find work and have been out of work since last October. A long time ago I took a friend to the Antioch food distribution center and that is how I knew about this. I am excited about the bread. I haven't had bread in weeks…I am an educated woman. I don't do drugs. I am finding myself in a weird spot. These are tough times." Patricia
A minimum wage or low-paying job just does not generate the income needed for an individual, let alone a family, to survive in the Bay Area. It is not surprising, that the working poor is one of the largest groups that rely on food assistance from the Food Bank. These are individuals living at 185% of the poverty level, for example, a family of three with a household income around $34,000. Despite having regular income, these working poor are making hard choices every day. Almost 60% of working poor families with children under 18 years of age finds themselves short on food. And a third of these working clients choose between paying for food and paying their mortgage.
"This is my second time at the Food Bank. I come once a month. I have two kids. This is helping a lot. I am a single working mother. The food from here helps my money go further especially the canned food and bread." Ruby
So how does the Food Bank do it? You may have received a letter from the Food Bank of CC/Solano requesting a contribution that noted $1 provides food for two meals. How can $1 make two meals? There are a few reasons that the Food Bank is able to create such great economics with food, explains Sherrill. The Food Bank purchases food in very large quantities, which enables them to keep food costs way down. Plus the food donations and volunteer labor are key elements to the Food Bank's success.
"We are heading into our busiest time for food collection," says Sherrill. "There will be collection barrels located in Safeway stores, Whole Foods and many other businesses." This makes it easy for community members to purchase a few extra food items to donate while they do their own food shopping. What's the best food to donate? "Nonperishable, protein-rich, nutritious foods are often less accessible to our clients," says Sherrill. So she suggests foods like canned vegetables and tuna, peanut butter and soups.
The Food Bank maintains a huge warehouse where it stores and distributes the donated and purchased, perishable and nonperishable food. Distributing monthly food boxes with bread and fresh produce directly to low-income families at locations within their communities is one of the primary ways the Food Bank is able to reach out to those most in need. Plus the Food Bank has specific programs targeted to seniors, to children and to providing fresh produce. And, the Food Bank partners with over 100 other nonprofit groups to provide food for them to distribute.
Nothing goes to waste either—the Food Bank is proud to be green. All food packaging, such as paper, plastic, or aluminum, is recycled. Extra cardboard is sold to raise money to buy food. And fresh produce that is no longer suitable for human consumption is donated to the animals at the Oakland Zoo, Loma Vista Farm and Garden in Vallejo, and a local pig farm.
So what can you do to be a part of this incredible food movement? The Food Bank of CC/Solano has loads of volunteer opportunities. "We have thousands of volunteers working at the warehouse and our headquarters six days a week, evenings and Saturdays," says Sherrill. And unlike many nonprofits that restrict volunteers to older teens and adults, the kids can get involved too. Children ages 11 years and up can volunteer in the warehouse, and family work days are held three times a year where children as young as five years of age can work alongside their families." Check out the CC/Solano Food Bank website to find out all the ways that you and your family can volunteer time or donate food.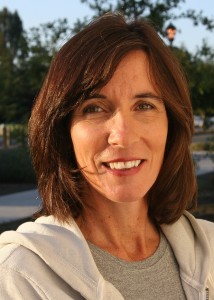 Andrea Firth is a freelance writer based in Moraga with her husband, two teens, and a dog named Pepsi.