[weaver_extra_menu menu='featuresMenu' style='menu-horizontal' width='100%' css='menu-horizontal']

It's a Party!
Jubilee: a special anniversary; also: a celebration at the time of such an anniversary
(Merriam Webster Dictionary)
The 2012 Solano County Wine and Food Jubilee is celebrating its 25th anniversary in a huge, 40,000 square foot tent at the Nut Tree Complex in Vacaville, CA. The event, which typically draws over 2,000 people, is scheduled for April 27, 2012 and is sure to be a night to remember. Why hell, if it were a forgettable event, it probably would not still be going strong after a quarter of a century. Billed as the area's premiere wine and food event, Jubilee attendees are treated to food selections from top restaurants and wine pairings courtesy of too many fine California wine producers to list here. Food and wine PLUS there is music from the ever popular nine piece R&B and rock band Time Bandits. And like they say on those late night infomercials: "There's more!" – A Harley Davidson Electra Glide Ultra motorcycle ($23,999 msrp) in Vivid Black (think The Matrix movie) is being raffled off PLUS 26 cash prizes totaling $11,000 and a silent auction including not your run-of-the-mill items such as signed movie posters, a selection of wine to start your own cellar, sports tickets, jewelry, artwork, travel opportunities and wine tasting packages.
In fact, the Jubilee is the largest fundraiser of any kind in Solano County.
Intrigued? It gets even better. The whole shebang is a charity benefiting NorthBay Hospice and Bereavement. Ok. I snuck the serious bit in. But the fact that the proceeds go to a good cause certainly can help one justify a night of Bacchanalian excess. And, no. Nobody likes to contemplate their own, or anybody else's final days. But the fact that the folks at NorthBay provide those in need with dignity and comfort in their final days is critical.
The Northbay Hospice and Bereavement service is based out of the two non-profit community hospitals run by NorthBay Healthcare in Fairfield and Vacaville, however, all of the hospice services provided are at home. This allows a person to be around family while receiving professional care.
A Little History
The idea of hospice has its roots in religious orders of the Middle Ages with the Knight's Hospitaller who were devotees of the Blessed Gerard in the 11th century. The Hospitallers provided assistance to pilgrims in the holy land as well as care for the sick and injured. In the 14th century, the Knight's Hospitaller of St. John of Jerusalem started the first true "hospice" to care for the dying. But modern concepts of hospice care were largely originated by British nurse, Cicely Saunders, who worked in England during World War II and at St. Luke's Home for the Dying Poor in the late 50's, later founding St. Christopher's Hospice in London. Under Saunders, St. Christopher's developed the approach associated with modern hospice care today. She pioneered the ideas of addressing the palliative needs of terminal patients while also considering the patient's emotional needs. The idea is to address a person's "total pain", which includes emotional, psychological, physical and spiritual aspects to suffering and make a person's final time as pleasant as possible, but also to allow a dignified exit from life.
When Cicely Saunders gave a lecture about her work and ideas at Yale University in the late sixties, it inspired the then Dean of Nursing, Florence Wald. Wald left her position at Yale in 1968 and traveled to London to study the work and methods of Cicely Saunders. In 1974 Florence Wald founded the first hospice in the United States in Branford, Connecticut.
Another notable supporter of the modern concept of hospice was the Swiss American psychologist Dr. Elisabeth Kubler-Ross who published the international best selling book On Death and Dying in 1969. Ross addresses and publicizes many of the ideas behind compassionate care for the dying in her book and later speaks in front of congress in favor of federal support for hospice programs. In her testimony before congress, Kubler-Ross made a series of very insightful and poignant statements as worthy of consideration today as they were then:
We live in a very particular death-denying society. We isolate both the dying and the old, and it serves a purpose. They are reminders of our own mortality. We should not institutionalize people. We can give families more help with home care and visiting nurses, giving the families and the patients the spiritual, emotional and financial help in order to facilitate the final care at home.
It is remarkable when one considers that just a few people were able to bring about such a remarkable change in end of life care for so many in a relatively short period of time. Today hospice, as envisioned by Cicely Saunders and Florence Wald, is practiced in most countries around the world with countries such as Russia establishing its first hospice as late as 1997.
Today, most people considered for hospice have less than six months to live. Modern hospice includes support for the patient as well as their family and loved ones. Patients are able to spend their final time at home rather than in a hospital or care facility.
Some years ago I had what I consider the privilege of spending time with a close friend who was in his final years. John (originally Johann) had cancer. Liver cancer. Not the curable kind. His days were numbered, but he had lived a full life, reaching 85 years.
Leaving Germany in 1939 as a young man and refugee he finally reached Australia after many months aboard a British refugee ship afloat on the high seas. Country after country turned a ship of German Jewish refugees away until Australia finally placed him and his countrymen in an internment camp in the shadow of Ayer's Rock in the desert. Temperatures soared above 130 degrees.  As he described it to me … one day a man with a funny hat … brim pinned up on one side marched in front of those assembled and offered any fit volunteers a chance to fight honorably for the Australian Army and achieve citizenship.
John fought the Japanese in the jungles and survived, becoming an Australian citizen. He later discovered that his mother, from whom he had been separated during the war was alive and well and living in New York. He came to America, was re-united and ended up staying because he met the woman who became his wife. John raised a family, had a business and lived life as so many do.
As a friend, I saw him spend his last months with dignity thanks to hospice care. We sat together and I mostly listened to his war stories and other adventures. Some of his stories were exceptional, others mundane, but I feel honored that he and I were able to share time together thanks to hospice. In a sense, the final years or months of a life well lived are a jubilee, an anniversary of having spent time and gained wisdom on this earth.
Tickets and Sponsorship Opportunities
The 25th Annual Wine and Food Jubilee is an event that will help ordinary people in Solano County who need hospice services. The Jubilee is an all-you-can-eat, all-you-can-drink event. Dress is "black tie optional" and tickets are $75 in advance or $100 at the door if available and include all wine and food. Raffle tickets are $50 each or three tickets for $100.
Also offered are a limited number of "VIP Table for Eight" packages that include many of the benefits afforded VIP ticket holders – early admittance, special treats on arrival and access to the "VIP Lounge" – for $1,000.
This reserved package must be purchased before March 23, 2012.
Sponsorship opportunities are available, and for a minimum of $1,000 a sponsor can enjoy early entrance to the Jubilee, an invitation to a private reception at the event, hotel accommodations and limousine service, as well as an invitation to the exclusive Open That Bottle Night event on February 25, 2012.
To purchase tickets call (707) 646-3133 or online at www.wineandfoodjubilee.org
Even with widespread support and international recognition, programs like Northbay Hospice and Bereavement need your support. We hope to see you under the tent on April 27th!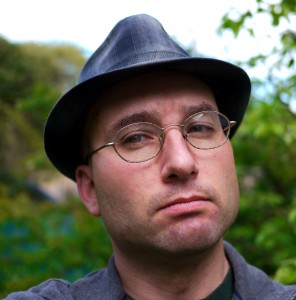 Marc Garman – Marc Garman is a videographer, writer and tinkerer who lives in Vallejo, CA and can't get enough outdoor fun.