[weaver_extra_menu menu='featuresMenu' style='menu-horizontal' width='100%' css='menu-horizontal']
From a friend . . .
This issue marks the start of our third year. How quickly time flies! It was been a wonderful journey so far and it has been fantastic how well received that we have been in the community. Our goal from the outset was to help the various organizations that we were involved in and those we were not, to promote all of their wonderful events and, so far, that has been a smashing success. It has been very satisfying to see the magazine expand its reach into the community with every issue, which just makes it a better tool to help these events reach out to the community that they strive to serve.
The start of our third year also marks the end of 2011 which seems to have gone by in just a blink. It feels like just a few weeks ago we were embarking on our second year and now we are on our third. We hope all of those who read this and those that don't as well, are planning a wonderful holiday season. We know that things have been challenging for many of us in this difficult economic climate and therefore we think it is important we remember that this season of "giving" is about giving of oneself and not so much giving of "stuff". We all seem to get so harried in our attempt to find those perfect gifts when, in fact, our friends and loved ones, we think, would like one of the true gift of the heart – the gift of time. Our time with each of those special to us and help us to make the days seem a bit brighter are those things we will all look back upon fondly in our later years. I, for one, know that I can't remember but a handful of "gifts" given to me over the years but I can remember, with distinct clarity, those special times I have had with my family and friends, such as making hot coco with my father or sitting around the table having dinner with my family. Those are the moments we all cherish the most and we should remember that, especially when things are challenging in our lives. It is that gift of time that makes us all equals – because each of us are capable of giving that and each of us has the same amount each day. Be it rich or poor, young or old, time is the one commodity that, while free, is at the same time invaluable. Like an ocean wave it can never be truly harnessed – only ridden. We hope that you will spend a small amount of your time enjoying this magazine and more of it enjoying some of those wonderful events that will be taking place all around us.
We also hope you will spend some time helping us to recognize some of the very special businesses in our community. We are working on recognizing them in our next issue with our first annual Local Happenings Awards. Please take the time to visit our web site so you can vote for those businesses and business people that help make our days better. Enjoy both the season and the New Year and all the people in your life that make them special for you.
On a personal note Happy Birthday to all of our December and January recipients: Ken, Marla, Steven M., Joe M., Dean, Greg, Peggy and Stephanie!
Happy Holidays and a Healthy, Happy New Year!
Cheers!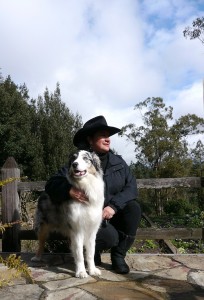 Deanna Baillie and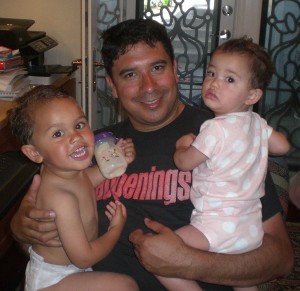 Robert Briseño