[weaver_extra_menu menu='featuresMenu' style='menu-horizontal' width='100%' css='menu-horizontal']
From a friend . . .
October is upon us and we are entering into fall. Soon the holiday season and shopping will start (actually I think holiday shopping starts as soon as they clear up the back to school signs in late August!) and 2011 will soon be coming to a close. Another end is upon us too; this issue marks the end of our second year! It has all rolled by so quickly. Ends also mean starts, and we are looking forward to a wonderful 2012 and our third year. We have rolled out our Local Happenings Awards which will be in our February/March issue. Make sure to go online to LocalHappeningsMagazine.com and vote/nominate your favorite business today! You will be able to vote until the end of the year, so make sure to get online ASAP to let us know who should be the winners – and remember that you can vote EVERY DAY!!
I always enjoy this time of year in the San Francisco Bay Area as our summer finally arrives and with our ever-present cool breeze, we can still enjoy our wonderful weather well into November. I just love sitting outside on a warm, if not hot, afternoon in late October and early November while I think of all those poor souls in the upper Midwest and New England states who are already using their snow blowers and flannel sheets. Oh well, we will just have to suffer with our great weather! Sadly our nephew Christopher, his wife Megan and their son Jack have decided to move from Napa to Oklahoma and they have just embarked on their new adventure. So, they will be partaking in some of that bitter cold that they experience out East. Hopefully they will all stay warm and safe in their new home.
Our weather, however, is still so wonderful, festivals always pick up during this time and this year is no different. There is a myriad of great activities to enjoy around the Bay Area so make sure to check out the calendar both here in the magazine as well as online to make sure you have the latest information about all that is going on around us. There are Oktoberfests, Halloween and holiday events to fill every weekend, come to think of it there always a HUGE amount of events that occur almost every day (which is exactly why we started the magazine!!). Thanksgiving is creeping up fast too so make sure to start planning your menus now – we have even put together some suggestions for you for your holiday (and everyday) parties on page 54, so make sure to check that out as well.
In the spirit of Thanksgiving we would like to take this time to thank our very faithful advertisers for all of their support, and all of our readers who are the reason that we continue to grow with each issue! We couldn't do it without your support and encouragement. Keep the emails and letters coming in with your suggestions and ideas and we will try to stay focused on making the magazine the best it can be. We are now in 13 cities and 3 counties (with a few more cities being touched with each issue) and this would not have been able to happen without all of you.
Enjoy the magazine and remember to enjoy all that we have here in the most fabulous part of the country. (If we do so say ourselves!) So, get out and enjoy all of the Local Happenings and let us help you discover some new ones as well … cheers!
Happy Birthday to Christopher, Clara, Caroline, Lee, Rory, Michelle, Jeannie, Connie, Lissa and Ben! Happy Anniversary to Mom and Dad on your 58 years together!
Cheers,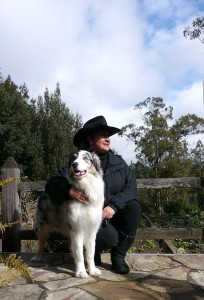 Deanna Baillie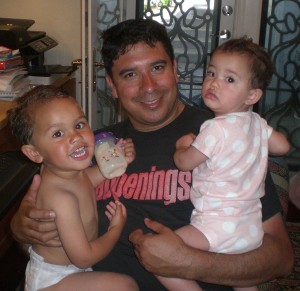 & Robert Briseno