Walnut Creek Art & Wine Festival is Back for its 36th Annual Event
There are typical art and wine festivals, and then there's the 36th Annual Walnut Creek Art & Wine Festival, presented by the Walnut Creek Chamber of Commerce. Held the first weekend in June since 1981, it features a variety of wine, beer and food vendors, live music, your friends, family, neighbors, and glorious sunshine at the beautiful Heather Farm Park.
"I couldn't imagine a better way to kick off the summer," said Jay Hoyer, President and CEO of the Walnut Creek Chamber of Commerce and Visitors Bureau—the entity that's presented this event spanning all of its 36 years. "It has so much to offer. There really is something for everybody."
With such a happy, familial, positive vibe, some of the "cool kids" might not want to attend the festival simply because children and wholesomeness run amok at events like this. Similarly, families might think twice about attending with their kids since there's sure to be a lot of alcohol served. This is exactly why the event is held at Heather Farm Park.
"It's spread out for that particular reason," said Hoyer. "We have many activities grouped within one umbrella, and the park kind of lets you do that. An attendee has the opportunity to walk around and experience different areas and explore the place." One moment you could be at the beer garden watching sports on a 50' Diamond screen, then suddenly you'll find yourself at the main stage watching a live band for free, keep walking and find a smaller stage reserved for local acts, and soon you'll notice the children's area with happy, carefree kids at play. Plus, there're arts and crafts vendors galore!
If you're into crafts, then you must attend, as more than 200 artists will be contributing to the creative vibe at the festival. Exhibitors include fine arts, accessible arts, gourmet foods, DIY kits, lifestyle products, and much more. This year they're reaching out to innovative craft and indie fashion communities, and they're hoping to attract some "maker's market" vendors that create high-end utilitarian items for your household. It's still too early to tell if they'll get the "maker's market," but chances are you'll be pleasantly surprised by some unexpected crafts vendors.
Main stage musical acts include Erica Sunshine Lee, GRAMMY-nominated Andre Thierry playing accordion soul music, Neon Velvet, and Zepparella on June 3rd, followed by Civic Arts Band, Lumberyard, Boombox, and Jambalaya on June 4th. The Rising Stars Stage will be returning for the second year showcasing up-and-coming talent from all over the Bay Area, including Studio A Dance Team, Mystique Ballroom, High Five Music Academy, Diablo Women's Chorale, and more—at the Rising Stars Stage you'll find nonstop entertainment all festival long!
In the children's area, which is made easy since some play structures are already fixated at the park, kids can look forward to such attractions as the big slide, water walking, and the ever-popular electric train ride around the lake!
For some, the most exciting feature added to the festival this year is the ability to watch the NBA Finals at the beer garden—in case you haven't noticed, the 2017 Finals tip off on June 1st, and the festival is held that very weekend: June 3rd and 4th. "So you can be at the event and watch the game with a craft beer and a hot dog!" Hoyer exclaims. "We're going to have a beer garden and turn it into a kind of sports bar." As if you needed any more persuasion, the NBA Finals should do it for you; unless you're not a basketball fan, in which case, you should still be watching the Warriors anyway, because they're amazing. Craft breweries currently signed up to attend include Calicraft, Schubros, Eight Bridges, EJ Phair, Black Diamond, Faction, Highwater, and more.
One of the greatest aspects of this festival is the Chamber's decision to have it at Heather Farm Park. Many other festivals are held on closed-off city streets, which is just fine, but they have a much different vibe. Having things all spread throughout the park like this creates a sort of miniature amusement park showcasing the absolute best of the greater Walnut Creek area. Plus, the East Bay heat is a bit less intense on grass as opposed to pavement, so you'll feel more inclined to just lounge around in the comfort of the park, plus you could ride a bike, take your dog, and park more easily. In fact, easy parking is one of the many ways that the Chamber goes above and beyond for the community regarding this festival.
"We make a concentrated effort to make parking easy and inexpensive," Hoyer explains. You can park right onsite and pay the price, about $8, or you can come by BART, hopping off at the Walnut Creek stop and then catch a free shuttle! Or, you can find free parking at the Shadelands Business Park and take a shuttle from there as well. Hoyer adds, "We have continuous shuttles going all throughout the weekend so that people don't have to wait, they can hop on and away they go!"
Since this event doesn't have an entrance fee, they don't have specifics on exactly how many people attend every year. However, as a general estimate, they expect at least 85,000 attendees over the weekend. This is the real deal, folks!
While this festival is really all about fun and games, it does also function as a major fundraiser for the Walnut Creek Chamber of Commerce and Visitors Bureau. Funds from this event over the years have contributed to supporting the Leadership Contra Costa program, the East Bay Women's Conference, as well as the economic development at the aforementioned Shadelands. "We've created a Shadelands Business Improvement District and are helping to reduce the vacancy rate there," Hoyer said. "We also do probably the biggest marketing effort for Walnut Creek of any group or political subdivision through our convention and visitors bureau." Not to mention the business networking opportunities (provided by the Chamber), monthly mixers, trade fairs, training workshops, and more. Supporting the 2017 Walnut Creek Art & Wine Festival is truly supporting the local community.
So get the summer started out right and take the friends and fam out to the festival! Drink some beer, eat some food, critique some art with a glass of wine in your hand and pretend like you know what you're talking about, and even watch the NBA Finals in true community fashion. Take the kids, invite your friends, or go stag—anyone and everyone's invited.
Admission is free! Heather Farm Park is located at 301 N. San Carlos Dr., Walnut Creek. Mark your calendars now for Saturday and Sunday, June 3rd (11 a.m. to 7 p.m.) and 4th (11 a.m. – 6 p.m.). For additional information, visit www.walnut-creek.com or call (925) 934-2007.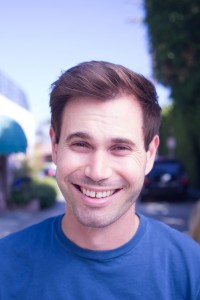 Matt Larson is an actor/comedian/director from Vallejo who lives a double life between the Bay and LA. When he's not writing for Local Happenings Magazine he could be editing a short film or working on his next rap album—who knows! Keep up with all things Larson at
www.MarsLegstrong.com.