After spending 20 years as a musician and composer in Hollywood, writing songs for popular television shows, earning platinum plaques from various collaborations and producing dozens of his own albums, the internationally known, all-purpose artist Mars Lasar needed a little rest and relaxation. Plus, the digital age had just kicked into gear, allowing musicians like Lasar to share large media files and, by extension, to live wherever they pleased.
So, after moving to the Tahoe area and deeming it "too cold," Lasar discovered the Napa Valley around 2006 and found that the small town of Yountville was almost a perfect match for him.
"At night, you'll see people walking around from restaurant to restaurant, carrying their wine glasses and enjoying themselves," Lasar said. "All over the area you tend to see happy people and, when people visit this area, they tend to be pretty happy too."
The landscape of the area also somewhat reminded Lasar of Australia, the land where he was raised. After decades spent living in metropolitan Los Angeles, in fact, Lasar soon found himself immersed in Napa Valley's nature, from the vineyards to the hills. It was inspiring to him—so much so, that he started taking his camera with him and taking shots. At first, it was just a therapeutic hobby.
Lasar had been involved in the fine arts for most of his life, painting and photographing throughout his teens and into his adult years, and even creating the cover images for most of his albums, but music had always been his primary focus. Slowly, that started to change. He began to immerse himself in his photography and it wasn't long before he had thousands of high-quality images stockpiled onto his computer. With time, he learned different techniques too (like how to take triple-exposure shots), and the scope of what he was able to do expanded.
"There are a lot of steps to my process, and the 10,000-hour rule does matter in everything you do," Lasar said. "You put 10,000 hours into something, you'll be bloody good at it."
Nowadays, Lasar's success has snowballed in a similar fashion to when he was a full-time musician. Not only is his work being shown all over the Napa Valley, including an exhibit of his work that's scheduled to run through January at the well-respected Peju Winery, Lasar is opening a new gallery at the V Marketplace, located at 6525 Washington St. in Yountville. The gallery features many vibrant, iconic images of local landscapes, grape harvests and other aspects of day-to-day life throughout the Napa Valley.
Lasar's commitment as an artist runs deep. On one occasion, for instance, while taking long exposure shots of a sunset in the hills above Oakville's Groth Vineyards, Lasar heard some loud thumping and rustling in the brush very near to where he was standing. He wanted badly to run, but said that he "just couldn't," because it would have screwed up his photograph. A few agonizing minutes later, when dusk fell and it became too dark to shoot, Lasar quickly gathered his equipment and bolted through the bushes and down the hill to his car, tearing the seat of his pants along the way. Later that night, thanks to social media, he learned that a large bear had been spotted in the area.
The risk ended up paying dividends—a photo from that expedition is currently featured as a three-page spread in Groth's brochure, and online. But would Lasar have stayed had he known then that a bear was lurking in the dark a few yards away from him?
"Probably," he said, with a smirk. "The shot was amazing. I haven't seen a sunset happen quite like that since."
In fact, Lasar says there are frequent instances when one of his photographs will capture a stunning and rare moment in time. It might be that the sun hit the clouds in a way that shoots rays of light through and illuminates certain areas of a vast and colorful grape field. Or, it may be a flock of geese that pop up on one side of the picture, or a gust of wind that causes the leaves of oak trees to sway in particular manner.
To accumulate moments like these, Lasar will often visit the same location multiple times to photograph the exact same scenery. At the end of the process, Lasar will be left with a bunch of photos that each display something beautiful, and he'll digitally interlay those photos in a way that both presents the "moments" within each individual image, but also brings them together in a way that captures the changes in the landscape over time.
Afterwards, he prints the photographs onto canvas and hand paints them, to define certain lines and make the colors all the more vibrant. The end result is an image that's way more powerful than your average landscape—almost a hybrid of a time-lapse video and a photorealistic painting—that perfectly captures movement without actually being able to move.
"All of a sudden, the image is really breathing, and it continues to breath at you," Lasar said of his work. "You can keep looking at it and you don't get tired of it."
Because Lasar focuses almost every waking minute to his artwork and music, he's hired Cindy Crater, the former Director of Sales at NapaStyle, to focus on the business of his gallery. Crater has plenty of connections in the area, and her and Lasar's brains work differently enough that they complement each other. One time, for instance, Lasar showed Crater a bunch of gorgeous sunset photographs. While Lasar was talking about the color spectrum in various photos, Crater noticed a bunch of Napa's top wineries were front and center in many of the shots. She contacted them, and it wasn't long before the images were being licensed and featured around town.
At his V Marketplace gallery, Lasar has dozens of his canvases on display against an semi-flat black surface, which makes them pop all the more. The canvases range from $160-$850, or more. But there are plenty of lower prices items too, varying from unique pieces like $50-$80 canvased, fine-art wine boxes to tote bags, coffee mugs and note cards, which generally sell for less than $20.
In the meantime, Lasar continues to focus on the other crafts he loves—whether it's music, technology, fine art, photography, or a fusion of all the above, Lasar makes sure to "keep all the plates spinning," he said.
"He can make wineries look their very best," Crater said. "It will be fun to see what happens next—it evolves almost every day."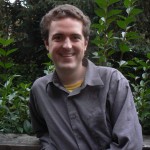 Nate Gartrell grew up in Benicia, studied journalism in college, and has written for a handful of media outlets since age 15. He aspires to visit all 30 Major League Baseball stadiums and to hit the trifecta at the horse track.