In 1962, a man named Rudy Ramirez started a legacy in Solano County when he opened an auto body shop on Air Base Parkway, then simply titled Parkway Custom Auto Body. As the business grew over the years, Rudy quickly grew a reputation as a humble, hardworking man who enjoyed coming to work and getting to know his customers more than anything else.
In the 53 years since then, a lot has changed in Solano County; more people have moved to the area, automobile technology has drastically improved (and gotten more complicated) and, unfortunately, Rudy Ramirez is no longer with us. However, his beloved shop is still here—having moved to Humphrey Drive in Suisun City in 1990 and becoming the current Rudy's Auto Body—and is being run by his son, Jon, who can remember the days when he would leave  school to come help sweep the floors at Rudy's, the business he now owns and is getting ready to expand.
This is because Jon is getting ready for Rudy's Auto Body to join a well-respected network of auto body shops known as Fix Auto, a franchise with shops across the country. Jon says he's excited about the change,, which will broaden the scope of their service and expand the business, while keeping their focus on the customers, as it's always been since Rudy opened his doors in the 60's.
"I think part of what kept me here was the idea that it could be more, it could be bigger. Even though working with family can be challenging, it's all I've ever done," Jon said. "I know I could do other things, but this is what I chose to do: stay here, help my dad and take care of my mom and dad."
When Jon entered the framework and started helping his dad with the business, as many of his brothers had done, he said Rudy told everyone he was planning to retire in a few years. "But he never did, and I knew he never would," Jon said. His work ethic was too great, and he truly loved interacting with his customers. "Even though he wasn't active in the business for the last 10-12 years of his life, he would always come by and talk to folks."
For those reasons, among others, Jon is planning to keep Rudy's name in the business title when the company officially joins Fix Auto, which Jon expects could happen by September this year. He also wants to make sure that both "Fairfield" and "Suisun" are part of the name since, in his words, "we're all one community out here, and most of our employees are from this area too."
"Fix Auto, they're the best, as an organization and in their insurance relations," he continued. "It's going to be huge for us in the next few years." Even though Rudy's Auto Body has focused on collision repair for more than half a century, they've had to make many changes with the times. Since 1962, as one might expect, the technology of the automobile has changed drastically, which forces auto body shops to keep their ears to the ground and remain flexible and open to change.
"Technology has changed so much," Jon said. "A technician to do body repairs is no different from a technician to do mechanical repairs. A set of hand tools would have cut it until a few years ago, but now computers are needed; you have to be tech savvy. Almost every repair has some kind of tech component to it."
Thankfully, cars haven't only become more complex, but have also gotten safer. Manufacturers have found ways for cars to absorb more impact during accidents, which they've accomplished by making more sections of the cars collapsible, basically, to ensure that when there's a crash, your car might get messed up, but your face is less likely to. Unfortunately, that also makes it easier for cars to get totaled or more damaged during wrecks. But that's why it's good to have collision repair people—like Jon—who take extra care for their customers, he said.
"Our focus has always been the community and the customers. It's not about how much money we can make, it's always about the customers," Jon said. "I'm proud of the fact that I live here, work here, and that I grew up here. That's something my dad instilled in me. We're not a big machine in town from another area."
On the odd side of things, Jon has occasionally found himself working on objects other than cars. He recently built a 6.5-foot red kettle and donated it to the Salvation Army as part of their fundraising Red Kettle campaign. One of the strangest requests he's ever gotten was from a local dentist who needed their dentist chairs painted. Jon was up to the task and he says he sometimes likes to try a project that's out of the ordinary as a friendly challenge.
"But we typically stay away from the customizing industry. We pretty much like to do auto repairs," Jon said. "That's what the guys are great at, that's what they're trained for, and that's what they love to do."
If you want to maintain your car, it's important to get check ups, make sure to change the oil regularly, and to remember that if you get into an accident or fender bender, choose an auto body shop that's right for you.
"Find somebody you can trust; don't get pushed by where your insurance company wants you to go," Jon said. "You have the right to go where you want, so find someone you trust, who can help fix your car and get you back out there on the road."
Fix Auto Fairfield/Suisun City – Rudy's Auto Body is located at 1510 Humphrey Drive in Suisun City. They're open Mon-Fri from 7 a.m. to 6 p.m., and on Saturdays from 8 a.m. to 11 a.m. For more information, call 707-422-1072 or visit www.rudysautobody.com
For more information on Fix Auto, visit www.fixautousa.com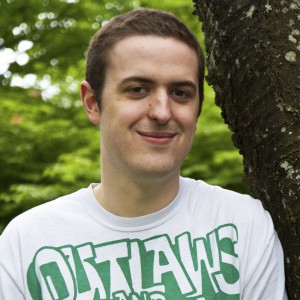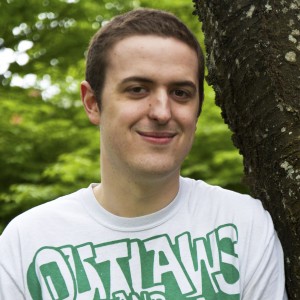 Nate Gartrell grew up in Benicia, studied journalism in college, and has written for a handful of media outlets since age 15. He aspires to visit all 30 Major League Baseball stadiums and to hit the trifecta at the horse track.