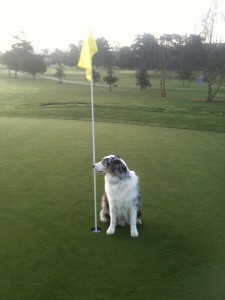 I am sure I will be screaming this a lot today since I haven't played golf since November and I am heading out to the course today for a fun day to raise money for kids. Wish me the best!
Tonight I get to experience a new sensation when I watch "Angels of the Valley" a multi-media concert which will mix art, photography, video and music into a single show. I am very excited to see this!
It should be a fabulous weekend so enjoy!
BIG stretches, water the yard, feed and take Ben on a long walk, and off we go. . .