Get a running start on the New Year with the help of Forward Motion Sports in Danville. Owner and Founder Marty Breen has been facilitating a weekly run, free to the public, every Wednesday night for the past 23 years straight. "We've never missed a run! (Though I've missed a few.)," he said. "Even if Wednesday falls on Christmas Eve, New Year's Day, Fourth Of July—we still continue to run."
Even if you don't live near the Danville area, there is still something to be gained from Forward Motions Sports' Wednesday night runs. "It's a great motivator," said Breen. With the social aspect of the run you tend to hold yourself accountable after telling someone else you'll be there. So if you can't make it to Danville, start your own weekly community run and hold each other accountable for getting out and staying healthy!
If you do live near enough to Danville to partake in the weekly run, you have no excuse not to go! It's free and open to anyone of any age. "There are people pushing kids in baby strollers to 80-year-olds out here," said Breen. "All walks of life—people just beginning running and people that are really experienced runners." And if you keep coming back, you'll start to get recognized…
"We started tracking miles," said Breen. "Once you reach 100 miles you'll become part of the 100-mile club, then we added a 500-mile club, 1000-mile club, and it's grown to over 5,000-mile club right now—that means they've been coming every Wednesday for at least 15 years." And yes, t-shirts are awarded when you reach a new milestone. Every Wednesday night begins with announcements for people who are fast approaching new records that evening, they also have manufacturers show up for demos, they test new products, and hold time trials. They even have costume contests on Halloween. It's a lot of fun and it's healthy too! If you're in the area, you should really check it out.
Before you do so, however, make sure that you have the appropriate footwear. Breen will attest that shoes are the most important part of your workout attire. "We've worked with some of the best podiatrists and orthopedics over the years, sat down and talked with them about shoes and biomechanics," he said. "How you control the motion of the foot, or how the foot moves, is going to affect you all the way up through your ankles, your knees, your hips and your lower back." They are trained professionals at Forward Motion Sports. Even if you think you picked the perfect shoe yourself, stop on by and see what they have to say.
Forward Motion Sports is located at 432 Hartz Ave., Danville. (925) 820-9966; www.forwardmotion.com. The weekly run is at 6:30 p.m. every Wednesday night. Get a move on!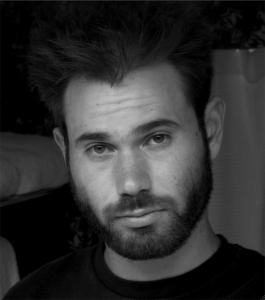 Native to Vallejo, Matt Larson is living in Greater LA to pursue all that is good in the entertainment world. Support his career and follow him on Twitter @mattnstuff.