Did the first half of the year just slip away? Who stole it?! It seems like just yesterday that we were celebrating the New Year and now we are getting ready for the start of summer! On the plus side, we are in the heart of the outdoor events season, which will stretch well into October and will provide lots to do for everyone.
A new event for us to all enjoy is the boys of summer. No, not the boys across the bay with their new rings (though we are enjoying them as well), but the Vallejo Admirals. A professional baseball team that is part of the Pacific Association of Baseball Clubs will take the field for the very first time on June 8th in Vallejo at Wilson Park. You can read more about the team in this issue and make sure to put their games on your calendar. It should be a great time for the family – and VERY affordable as well!
Then, of course, it is once again time to get your eye patch and your wooden leg for the seventh annual Pirate Festival, also in Vallejo. If you have not been to this, put it on your calendar, June 15 & 16. It is a great time for the family. This year they are charging though so be prepared; $10 each, with kids under 12 free, but it should be well worth it. Make sure to start brushing up on your pirate impressions!
This month the fairs continue to amaze us. Look to the photo calendar on pages 6 and 7 for all the summer fairs that will be happening into August. (Including the "Peddlers Fair" in Benicia on August 10th celebrating their Golden 50th Anniversary!)
These events are just the tip of the iceberg. There are so many events happening, we can't even fit them all into the magazine! You have to stop by the website and calendar to keep up with them, and we are constantly adding new ones to the list to help keep everyone up to date. There are music festivals, 4th of July events, car shows, art exhibits, theater plays (make sure to check out our story on the performing arts in this issue as well) and much more. From arts to zoos and everything in between, we have them all listed for you! And if we don't? Please let us know so that we can share the news with everyone!
We also have our own events to celebrate. Our mother turns 79 this June (yes we are brother and sister. You have to guess who is younger). The next generation of girls in our family also add a year in June & July so Happy Birthday to Danielle and Veronica as well. We also have birthday wishes for Marc Garmen & Matt Larson—a couple of our intrepid writers (Marc also pulls duty as photographer and videographer!). Juan, LaGuan, Jodi, Julie, Kenny, Lisa W., Christine and Victor, and KC – I am sure we are missing a dozen or more but we are running out of room (sorry – but we'll be thinking of you!).
Enjoy the summer months to come and we are sure to see you out at some local happenings!
Cheers to all of you until next time . . .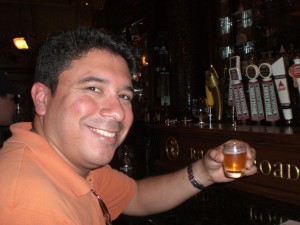 Robert Briseño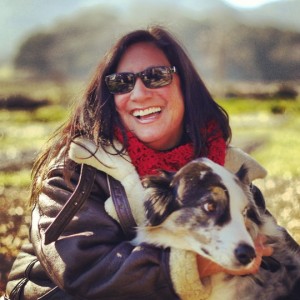 & Deanna Baillie