Well another year is wrapping up and 2014 is on the horizon. We are not really sure how we got here so fast but we have less than 30 days in 2013 and the New Year is right around the corner. There certainly were some wonderful events to look back upon in 2013 and many of the events will be back again in 2014, along with some new ones, for your enjoyment. This issue also marks Local Happenings' birthday as well. We are looking forward to our fifth year of sharing great "Local Happenings" with all of you!
It has been fun learning about all these great events and taking the time to check many of them out. Our only regret so far is that we can't seem to get to them all! It is wonderful though, that we live in a region of the country where so much seems to be going on every single day of the year. We hope to explore even more in the coming year and hope that you will tag along for the journey – or share some of your adventures with us!!
December should finish out strong for 2013, with a superb lineup of events for the holidays for families, couples and singles alike. If you have not started planning your activities yet, please visit our calendar pages in this issue, or our even bigger one on our website, to make sure you will have time to enjoy many of these great events. Even if you have your plans set, you still may want to check back to our online calendar, because we are constantly adding new events as they come to our attention, and sometimes some great ones sneak up on us!!
In this issue we have scoped out the local goings on for New Year's Eve, so you may want to read about that prior to making your plans to ring in 2014. However you plan to enjoy it though, please make sure to do it safely and do NOT drink and drive. Nothing puts a damper on the New Year faster than waking up in a jail cell and facing the cost and time of a DUI, or worse. The police are extra vigilant during the holidays so line up your designated drivers now and have a safe holiday!!
We have also taken the time to take a look at some outdoor activities that can help you get in shape in 2014, and some advice on getting your finances in shape as well, since health and money are always top on most people's list of things to work on in a New Year. Hopefully they will offer some useful ideas for each of you. Local Happenings also has some resolutions for the New Year, in addition to helping our readers discover new events. We are planning to roll out some special edition annual magazines that we are VERY excited about. The first of these will be titled "Local Flavors" Magazine and it will be focused on food, wine, spirits, breweries and lifestyles that focus on these subjects. This special annual magazine will be out in early March 2014, so make sure to keep an eye out for it.
We would also like to send out a birthday shout out to some of our friends and family that will be celebrating soon, Happy Birthday to Ken, Vrej, Mary, Connie, Lucy, Kathleen, Leslie, Steve M, Marla M, Rod C, Leigh, Stephanie, Peggy, Vicki A, Elissa, Brian, Bobbie, Greg, Ann, Rick, John, Adrianna, Steve, Linda and to everyone else Happy B-day!
Merry Christmas, Happy Hanukah, Happy Kwanza and of course Happy New Year!!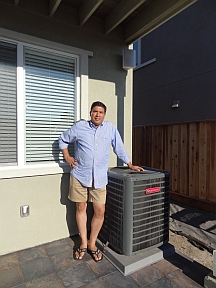 Robert Briseño &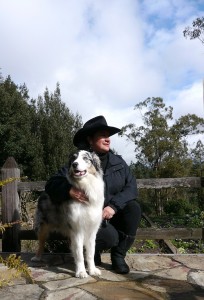 Deanna Baillie