Hmmm the springtime, what a wonderful time of the year. The days are creeping longer and longer as the mercury rises (hopefully it will be as warm as January was) and the kids can come out to the park and play. It is just nice to be able to sit outside and soak in the sunshine with a few friends and family members while enjoying a beverage of your choice. It is also nice to be able to get out to start enjoying the springtime festivals as well. Then, of course, those sporting fans can move away from the indoor sports of basketball and hockey and welcome the return of the boys of summer to the diamonds. (GO GIANTS! Deanna is biased.)
Those with a green thumb or the DIYers can start to spruce up their yards so that they can be ready for the return of summer as well. Just lots to do for everyone, no matter your preference, so check out the calendar and start penciling in your activities for the next few months. We have even made it easier for you to do that, by adding LHMag.com to our web addresses. Now you can access our site from our normal LocalHappeningsMagazine.com or LHMag.com. We thought it might be faster and easier to go with LHMag but please tell us what you think. Either way we still have all the great stuff to help you find your way.
We will also be rolling out a new spin off magazine of Local Happenings called Local Flavors in the coming weeks. The magazine will focus on food, wine, beer, spirits (the liquid kind) and more. All the things that we eat and drink and that adds some "flavor" to our lives. Look for it both on line and at local businesses soon and please let us know what you think. We know that it will help you to discover some new flavors all around you.
Enjoy this spring issue and get out and enjoy yourself before it gets too hot because before you know it visions of sugarplums will be dancing in your head!
As always we would like to give some birthday shout outs…to start that list is our own Deanna Baillie, who will be celebrating her 39th birthday…again. Please wish her another happy year if you see her out and about with Ben the wonder dog and her alter ego. Our Father, not the one who art in heaven but our actual father – Ramon will also be celebrating along with Robert's son Ramon – who shares a birthday with the big Ramon – which is why they share their name. Also, celebrating in April and May are…Judy, April, Juanita, Donna, Carol, George, JD, Dan, George N., Debbie K., Cathy A., Leah S., John H.,  Stacy J., Mike, Leonard, Amber, Benny, Steve, Joey, Tom, Kelly, Leslie, Jackson, Leanne L., LeeAnne C., Kathy, Bonnie, Wanda, Jeanne and all the others that we do not have room to list, we hope all of you have a wonderful birthday and a great year! Cheers!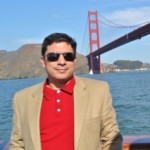 Robert Briseño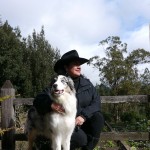 & Deanna Baillie