We trust that this issue finds you well. This time of year is always bittersweet, as it marks both the height of the outdoor events and midpoint of the year . . . which means, sadly, that the days will begin to shorten. So make sure to get out there and enjoy yourself at some of these great events over the next couple of months. Also, make sure to check out our online calendar frequently as we are constantly updating it with new information as we receive it from event promoters. Also, make sure to let us know if we are missing events as well. Yes, as strange as it may seem after almost 5 years covering these great events, not everyone knows that they can post them on our site for free. So help us help the community by letting us know what we are missing, please. We always love to hear from our readers and we always want to know how we can be better.
We would also like to remind all of our readers that our voting for our 2015 Local's Choice Awards open up in just a few months time on September 1st. Be sure to check out our winners for this year on our website at: www.localhappeningsmagazine.com/the-locals-choice-awards-for-2014/
If your favorites did not win, make sure to both nominate and vote for them so that they can be featured in our February-March 2015 edition. Some of our winners pulled out a victory with a margin of just a few votes, so EVERY vote counts!! Remember, too, that you can vote once a day for your favorites.
To all you fathers and fathers to be: Happy Father's Day!! We hope all of you have the opportunity to spend that day with your loved ones. There are some great events on that weekend to take your father to. Robert always loves to go out the Vallejo Pirate Festival that is held each Father's Day weekend, which is always a fun excuse to dress like a pirate, drink some beer and say Argggggg, matey!! If that is not your cup of rum you can always use our calendar to find something that is!
As always we have a bunch of Birthday wishes to extend to both family and friends. The biggest, of course, is for our mother, Genevieve, who is marking her 80th year!! We love you Mom and we are so grateful to be able to have the opportunity to share yet another wonderful birthday with you!! Also, coming up is our niece Danielle and Robert's daughter Veronica in June and July, respectively. Our other friends coming up in June and July are LeGuan, Maureen, Faith, Sandy, Ann, Paige, Lynn, Karen, Jodi, Julie, Sherry, Kenny, Jack, Jay, Tom, Clint, K.C., Phil, Tina, Martin, Doug, Renee, Monica, Donna O., Lisa G., Kyle T. Julie J. and of course our very own Marc and Matt. Happy Birthday to all of you and to all of you that we did not have room to list. We hope that it will be a great year for all of you!! Cheers to the rest of you as well. Enjoy the summer solstice and make sure to get out and experience some, if not all, of these great local events!!!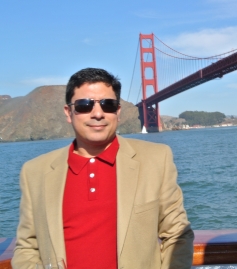 Robert Briseño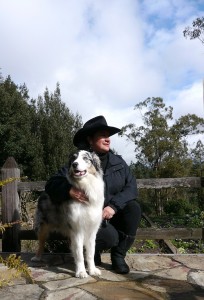 & Deanna Baillie