Well we are now less than 90 days away from the end of the year … who in Sam Pete's Pajama Pants stole our year!?! It seems like just yesterday that it was MLK day!! And, if I am not mistaken, the years are definitely going by MUCH faster. I mean when we were little it took FOREVER to get to summer vacation or Christmas, but now it seems like Christmas is happening in September. Well, that might be because they are stocking the shelves that early now. Either way, time is definitely speeding up for us. In fact this issue marks the end of our 5th year producing this magazine & website! This is our 30th issue! It has been a great run so far and we are looking forward to many more years of this. We hope that you are as well. After 5 years of this, our biggest regret is that we still do not have enough time to go to all the wonderful events that we have discovered producing this magazine and website. Please share with us your thoughts about our first half a decade—be it things that you like about us, and/or what you think we can do to be even better.
Remember, you only have about 60 days of voting left in our 4th annual Local's Choice Awards. The voting has picked up quite a bit this year so make sure to nominate and vote for your favorites NOW on our website to ensure that you can help us pick our winners for 2015. Remember that you can vote daily and that every vote counts.
Halloween and the fall season always offer lots to do, so be sure to check out the Calendar that starts on page 6 or go to our website www.LHMag.com and see the complete calendar of events. That way, you can be sure to book yourself for all of the fun. There are still plenty of outdoor events to enjoy in one of the best seasons in California, "Fabulous Fall," so keep a sweatshirt handy and join in the fun. We are always updating and adding to our website calendar almost daily and we want to make sure you don't miss out on any of the events—there is more information on all the events as well. So, check back there often and remember that our site is very mobile friendly—so pull us up on your smartphone when you're out and about to find events near you.
Here are some Birthday shout outs to our family and friends … Christopher, Clara, Shannon, Jon, Liz, Cristina, Lori, Kathe, Rafael, Tim, Susan, Nico, Luis, Hermie, Xavier, Norbert, Jeannie, Kent, Ken, Ali, Julia, Connie, Josette, Greg, Linda, Angelita, Larry, Paula, Valerie, Alyssa, Kevin, Teena, Tony, Nicole and to all of those we would like to list here but that we ran out of room for. Happy B-day and enjoy your day!!
Have a safe and fun Halloween and a blessed Thanksgiving!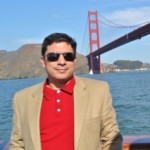 Robert Briseño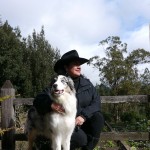 & Deanna Baillie