Well, 2014 is wrapping up, and with that, people are also busy wrapping up their holiday gifts. The team at Local Happenings is indulging themselves on holiday movies like, "It's a Wonderful Life" & "Scrooge," not to mention holiday songs and carols, cookies, treats and, of course, looking forward to bright shiny boxes wrapped up with a bow. Those are just few of our favorite things from the end of the year. The holiday parties, the hot cocoa topped with fresh whipped cream, the food! We know many of you are just getting over the food-induced coma brought on by Thanksgiving but hey, there are just so many tempting treats to indulge in from mid-October until the end of the year, and besides, those diets can wait for New Year's Day!
This is definitely a time for families to catch their breath, make time for each other and celebrate! Whether you go ice skating, hiking, skiing or, like us, become vegetables watching old movies, be sure to tell your loved ones how much you appreciate them and give them the best gift of all: your love and time.
The voting for our Local's Choice awards has also wrapped up as well. We hope that all of you had a chance to vote and promote your favorite local happenings, events and businesses over the past three months. It is always fun for us, but now we begin the work of tabulating the votes and getting ready for our February-March edition where we do the big reveal of our winners for 2014/2015. We hope all the ones you voted for are selected, but if not, make sure to be ready come September 2015 so you can nominate and vote for your winners next time.
Now, we know, baby, it is cold outside and many of you are cuddled up with blankets and next to your fireplaces as you brave the brutal winters here in the San Francisco Bay Area, but on those days that mercury rises above 58 and the rain (hopefully) is not coming down so hard, there is still a LOT to do in this area of the world. All the wonderful events and happenings just never seem to stop so make sure to review our calendar here in the magazine AND online to see what things you might be enjoying in the coming weeks. Remember too that not only are there LOTS more events posted on our online calendar, but that we are constantly adding to them so make sure to check back often for the latest news on your favorite "Happenings"!
We hope all of you have a wonderful holiday with your family and friends and we look forward to seeing all of you next year. To those that are celebrating another revolution around that big ball of plasma in the center of our universe we wish you a double helping of fun for the coming months. Just a few of those people are: Marla, Kim, Steve, Rod, Alyssa, Kevin, Teena, Ken, Tony, Rob, Nicole, Jose, Rosemarie, Bobby, Vrej, Stacy, Margaret, Gary, Mama Hand, Connie, Lucy, Anita, Kathleen, Leslie, Greg, Elissa, Bobbie, Rick, Rebekah, Leigh, Vicki, Stephanie, Roman, John, Adrianna, Peggy, Samantha, Steve and all the others that we simply do not have room to squeeze in here (but we wish we did). Once again, Happy Holidays! May they be blessed with cheer! Here's to a wonderful New Year, may it be full of great surprises!!
Cheers!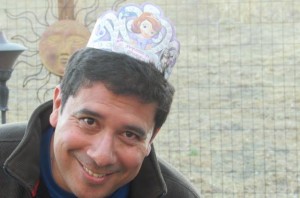 Robert Briseño &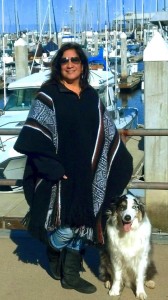 Deanna Baillie