[weaver_extra_menu menu='featuresMenu' style='menu-horizontal' width='100%' css='menu-horizontal'] We want to start off by offering a BIG thank you to all of our readers who voted for our Local's Choice Awards. This is exactly what this magazine and website is all about – helping you to learn more about the community that surrounds you. We have to say that we feel honored by how we have been received in the community over the last three years and we hope that you will continue to look to our magazine and website to help you discover all that is happening in your backyard. So, thank you again for taking the time to vote in our first-ever awards issue and, if your pick didn't win, we look forward to your nomination for 2013.
On to the winners though. Our voters have chosen 33 winners, over 11 categories – 1 winner per category per county (Napa, Solano and Contra Costa) in which we distribute our magazine. I know that there are plenty of our readers who live beyond the borders of those three counties and hopefully soon we can expand our reach into other counties that circle the San Francisco Bay Area, and beyond (we continue to work toward total world domination). We hope that the pages of this issue will help you discover some great businesses and people helping you to enjoy your community even more. Please let us know your thoughts and feel free to share your nominations for our 2013 award winners as well so we can start to compile that list.
Also in this issue we look toward the events for February and March. For some of you, February will always mean Super Bowl (Robert is one of those) and for others it may be Valentine's Day, (Robert's wife encourages him to focus on that as well!!) For others it's Giants Spring Training (Deanna votes for this!), still others look forward to the long weekend of President's Day (who does not enjoy a day off, or 2, or 3?) and of course Mardi Gras (who does not love a month-long party?). Then in March we have St. Patrick's Day and everyone suddenly dons green and discovers their Irish roots or the spring equinox, which ushers in the start of spring (we personally love when the days get longer). So, whatever your fancy, as our mild winter thus far starts to fade, there is a cornucopia of things to enjoy. So, get out of the house, put the kids in the car and get to it!!
This year also celebrates Robert and Reginas' and the rest of the family's joy that Ramon, Rory and Veronica are officially "TEAM Briseño"! Congratulations!
Happy Anniversary to Clara and Larry! Happy Birthday to Stephen, Larry, Corrinne, Meagan, Gary T., Erin, and Dennis K.!
Cheers!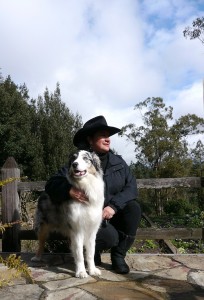 Deanna Baillie and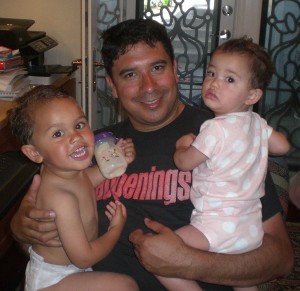 Robert Briseño