The New Year is in full swing and so is our Local's Choice Awards. This issue is a bittersweet one for us and our team. This issue marks our 4th Annual Local's Choice Awards, which has been well received by you, our readers, and that's fantastic—but it will also mark the passing of one of our writers, Les Honig. Les had only been writing with us since the summer of 2013 but his stories were well liked by our readers and us. We enjoyed his enthusiasm for the magazine and his passion for the written word. Les had a long and varied background, which included stints as a journalism teacher as well as spending time working in radio. He was native to New York but had called Benicia his home while writing for us. Les had passed rather unexpectedly in early December after some unknown complications from a surgery earlier in the year. While we are all saddened by his passing we know that he will embrace his opportunities in the next life with the same enthusiasm that he did in this one, and with that we will find our comfort. We wish him well in his travels and we will miss him from our pages.
Our Friend Les Honig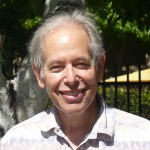 On to the big reveal of our winners for the 4th Annual Local's Choice Awards. Thousands cast their vote and the competition certainly heated up in several categories. Thank you to all of you who took the time to both nominate and vote for your favorites. Hopefully many of your favorites were the top vote getters this year and if not, perhaps you may discover some new favorites. The voting for next year's winners will start on Tuesday September 1st so mark your calendar now. Remember that you and your fellow readers pick our winners each year so the key to winning is not only voting early & often but getting your friends to vote as well.
As we can all tell, the days are slowly growing longer. Hopefully the rains will come back after staying away for January so that we will not have such a water shortage as in 2014. Lots of local happenings to do though—some of them can be found in these pages but all of them can be found on our website calendar. I wish we had room to list them all here but we would need a few dozen more pages. Did you know that you could search our calendar not only by date, but by a list of variables to make the things you are looking for easier to find? Check it out and find something new to explore today! Remember, too, that if you are involved in an event and it is not listed in our pages or website please let us know so that we can let our readers know. You can also post the event as well and the best part is that it is FREE. Please let us know if you need any help!
We would like to start off our birthday wishes and say to our our big brother Larry may you have a very Happy Birthday! We would also wish some birthday cheer on Stephen, Megan, JoAnn, Mars, Marco, Tracey, Johnny, Myrna, Judy, Askari, John, Gary, Marc, Socorro, John Toupe, Tim, Erin, Shane, Rafaela, Christina, Patti, Dennis, Elizabeth, Judi, Dalia, Uncle Gab, Frank, Francis, Raymond, Judi, Betsey, Dennis, Louise, Reyna, Judy, Liz, Eric, Juanita and all those others. We hope all of you enjoy our coming spring, Cheers!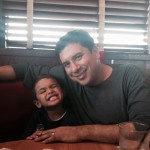 Robert Briseño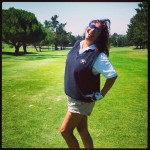 & Deanna Baillie