Well, we have rounded the corner and have entered the final stretch of 2015. With it comes the fall and hopefully the rains as well. As much fun as it has been to have wonderful weather to enjoy, we are sure all of us would enjoy some rain and then some more rain. While we continue to hope that there are plenty of reasons to pull out the old umbrella in the coming months we also hope that all of us get out to enjoy our little slice of the globe. Besides there are still plenty of things to do that will still allow us to stay warm and dry. Perhaps it's time to catch up with what's going on with your favorite museum or art gallery. How about a play, ballet or the opera? Yes, there are many things to do inside as well. We are sure that even if the infamous El Niño does pay the west coast a visit, there will still be a few non-rain days to enjoy an outdoor event or two as well. Local Happenings Magazine will work hard to make sure you find some wonderful events so you have an excuse to get out of the house.
Along with the hopeful promise of rain the final quarter of the year also brings with it the voting for our Local's Choice Awards. Yes, it is that time of the year again to nominate and vote for the business and people that make our community great. Just visit our website and you can help us find those wonderful places and things to do—your favorite restaurant or retailer, the best place to bring your pets, best place to have adventures with your children, you name it! We have broken the awards down to 12 categories in each of our three counties and will present the top voted 36 winners to you in our February/March issue. Voting stays open until December 6th and until then you can vote daily. So, as they say in Chicago, vote early and vote often!
This issue also brings us to Local Happenings' 6th birthday. We of course want to thank you for picking our magazine and/or visiting our website and making us a part of your life. We started this magazine as a way to help all the nonprofits we were involved with (and the thousands we were not) and to spread the word about the wonderful events that happen every day around us. It has grown to so much more for us personally. It has allowed us to discover more of our community and to meet so many wonderful people who are helping to shape and build some great events and businesses all around us. It has been a great road we have been on and we hope that you, our gentle reader, are enriched as much as we are.
Along with our publications birthday there are so many of our family and friends that are also celebrating their birthday over this time as well. We would like to wish Christopher, Clara, Rory, Michelle, Susan, Jeannie, Bea, Shannon, Monica, Jon, Liz, Mark, Cristina, Curt, Lori, Shawna, Kathy, Candy, Luis, Nico, Emily, Hermie, Xavier, Reagan, Ben, Norb, Jennifer, Shawna, LeeAnn, Ken, Amy, Ali, Julia, Connie, Tony, Kevin, Josette, Linda, Cera, John, Angelita, Larry, Paula, Alyssa, Kevin, Teena, Billie, and all the rest that we do not have room to print!
We always have room to print a special shout out to Mom and Dad Briseño on their 62nd wedding anniversary! We hope their day is as special as they are!
Until next time . . .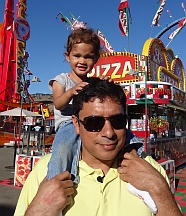 Robert Briseño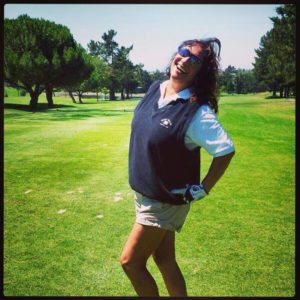 & Deanna Baillie