Merry Christmas, Happy Holidays, Happy Hanukkah or however you feel most comfortable expressing a greeting during this time of year. How you bid someone well is not as important as simply doing so. We think that that is the spirit of the season, regardless of how you observe it, and that it is more important than ever to remember the season. There has been so much unrest in the world and in the country that many of us are unsure how safe it is to venture forth from our front doors. We would encourage you all to go out and enjoy the season because, in our opinion, that is the best way to defeat terrorists and any terror organizations both here and abroad. Terrorists want us to stop doing what we are doing and we must resist that urge to close ourselves off from our communities and our traditions. Now is the time to go out and not let them dictate how we are going to act or think. Enjoy the season, however that may be for you, the people and the things that make it special for you. We hope that we can help connect you with some of those "happenings" and to help you discover new traditions to enjoy.
The issue starts and stops two things for us. Our voting for the 2016 Local's Choice Awards has concluded and now we will begin the arduous task of tallying all of your votes so that we can discover our new winners! Stay tuned for the winners in our February/March edition. This issue also kicks off our 7th year in production. We are grateful for the opportunity to bring you this publication/website and we hope that it has helped you discover more things in your backyard as it has for us. The only sadness it has brought to our lives has been the realization that, "yes, there is not enough time in our days to do all that we want to!" It is our sincerest hope that you also feel the same way when you turn the pages of our magazine each issue.
This issue will also usher us into 2016—shouldn't we have flying cars by now? After all, the movie Blade Runner was set in the not-too-distant 2019 (yes, you read that correctly)! Well, even though we don't have flying cars or robots like they do in the movies we are still excited about what the New Year will hold for us. We are sure that there will still be lots of great things to do all around us and we will be working as hard as ever to discover new ones that have not crossed our path yet. Our pages here, as well as our website (which has oodles more to see), are full of events for you to learn about and explore.
As always we wish to extend birthday greetings to our family and friends. We will open with our brother-in-law Ken as well as Steven M., Marla, Rod, Joanne, Tony, Jill Rob, Michael, Jose, Bobby, Rosemarie, Vrej, Vijay, Pancho, Margaret, Stacey, Gary, Momma Hand, Monique, Connie, Lucy, Kathleen, Leslie, Jim, Elissa, Ginger, Bonnie, Linda, Bobbie, Gregory B., Sid, John, Rick, Stephanie, Roman, John, Adrianna, Peggy, Samantha, and Steve, and to any and all who we might have missed, we are thinking of you as well!
Cheers to the Holidays and to the New Year!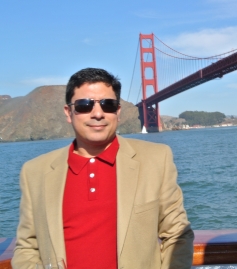 Robert Briseño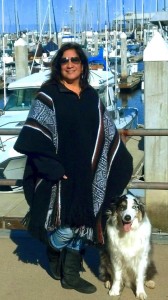 & Deanna Baillie