We're hoping that 2016 is starting off well for you. It has been splendid so far for us and we hope that El Niño continues to bring us plenty of wet weather so that we can get out of this drought. We have to say, though, that we're still a little bit confused why they call it the "little boy" or, "little baby boy" in Spanish.
On that note, our own "little one" is out in this edition again—the 2015 Local's Choice Awards! This year marks the 5th Annual Awards! We can hardly believe that it has been 5 years already!! Thank you to the thousands of locals who cast their votes. To those of you who did not see your favorites among our winners, remember the winners typically have a wide fan base. So, make sure to not only vote early and often BUT to also get your friends and family involved as well.
We enjoy this time of the year as the days slowly get longer, allowing us more hours in our days. It also means that there is a lot more happenings to do! You'll find our calendar of events to be full of fun and exciting adventures for you and your family. Just recently a friend of ours was asking why their event was not listed in the pages of our magazine, which reminds us to remind our readers that we have limited space in the pages of our print edition and we would encourage you to always check out our website for the most complete and current listings. If you are still unable to find your favorite event, please let us know and we can make sure to get it in there for you. Remember, you and the rest of the public can post events on our website as well—and the best part is that it's FREE. This is why we started the magazine: so that we could do our part to help spread the word about all the wonderful events that happen right in our very own backyard.
On that same note, if you have a story idea for our editorial pages please share that with us as well. While we may not run it in our next issue we are always on the lookout for new ideas for upcoming events and happenings to share with our readers. In the meantime, enjoy the stories in this issue while you are staying snug and dry from all the rain we should be getting before spring arrives in March 2016. Once the skies do clear up, venture out to one of the many upcoming events that will be happening around you and be sure to visit our website before you do so you can get the latest information about those great happenings!
We would like to start off our birthday wishes for the new year by saying to our oldest brother Larry, "May you have a very Happy Birthday!" We would also wish some birthday cheer to Stephen, Megan, JoAnn, Mars, Marco, Tracey, Johnny, Myrna, Judy, Askari, John, Gary, Marc, Socorro, John Troupe, Louise, Betsey, Tim, Erin, Shane, Rafaela, Christina, Patti, Dennis, Elizabeth, Judi, Dalia, Uncle Gabe, Frank, Francis, Raymond, Judi, Betsey, Dennis, Louise, Reyna, Judy, Liz, Eric, Juanita and all those others.
We hope all of you enjoy our upcoming spring season, Cheers!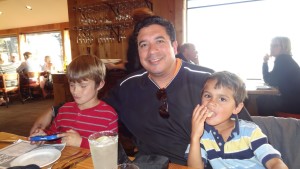 Robert Briseño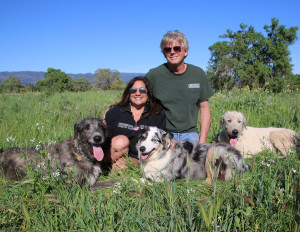 & Deanna Baillie