[weaver_extra_menu menu='featuresMenu' style='menu-horizontal' width='100%' css='menu-horizontal'] Spring is here, spring is here! With the cooler summer and the warmer winter that we have – it seems like spring never left. We shouldn't complain though since we are not buried under snow like Alaska and Europe was this year. Still, it is nice to have the days getting longer and being able to enjoy our little slice of the world. Spring, of course, is a time of rebirth and reawakening. The trees are in bloom, vegetables are in the ground and the sound of baseball is once again being heard in the Bay Area. Hopefully the Giants' bats awaken a little more than they did last year—what a heartbreak. (But now Buster Posey and Freddie Sanchez are back!) Sports fans will be able to rejoice once again as they check out the Giants, A's and Rivercats. The area's football fans will be able to take in this year's draft. The NBA playoffs are getting ready to start at the end of April as will the NHL playoffs. So, there is plenty for the sports fans to take in. Robert's son, Ramon, is participating in his 2
nd
season of little league, which is certainly keeping things busy in his home.
Those of you who like to get out and enjoy all the Bay Area has to offer have plenty of things to look forward to. Opening Day on the Bay is fast approaching for all the boaters to enjoy. Bicyclists and hikers can take advantage of the warmer weather as well as the longer days. Gardeners should be getting out and putting their plants into the ground if they have not already. The festival season is of course picking up steam as the days grow longer too. There is always something great to do in the Bay Area, but from now until October there is much more going on every week. Please make sure to check out our calendar online as well as in these pages so that you can start planning now!!!
Now is also time to get your spring cleaning done. While you are working around the house and contemplating your next home improvement job, you may want to stop in to the Vacaville Total Home and Garden Show that will be taking place from April 20th -22nd so you can get some ideas or find some great people to help you with that project. The warmer weather also means more wine events. The Wine & Food Jubilee will be taking place in Vacaville and you can read about that as well as the home show in these pages.
Spring break and Memorial Day also fall within these next two months, so many of you will have some vacation time to enjoy. Robert is a former Army Officer and NCO so he would like to take the time to remind us all that Memorial Day is not just another day off from school or work, but a day to remember those who have served and made the ultimate sacrifice for this country and the freedoms we all enjoy. We also have an excellent article in this issue about the Pathway Home, an organization in Yountville that is working to meet the needs of those service people suffering from that scourge of the battlefield, Post Traumatic Stress Disorder (PTSD). Please take some time to learn about the work these people are doing and about their fundraising event, which will be coming up shortly. It will give us all the opportunity to say "thank you" to those who continue to suffer.
There are also plenty of birthdays coming up. Deanna is turning … well, you will have to ask her about that! Robert's son, Ramon Briseño turns 6, Robert and Deanna's nephew, Jackson, turns 2 and their father (also a Ramon) turns 80 – yeah!!!! Rory and Veronica Briseño will also be celebrating their baptism in April. Whew, I am tired for sure!
Happy Birthday wishes to Stacy Jones, Dave Jones, George Nelson, Leanne Lantrip, Debbie Kaiser, Cathy Anthony, John Howland, LeeAnne Cawley, Tom Healy, Eric Truelsen, Wanda Chihak, Leslie Musante and Michael Truelsen.
Happy Graduation Danielle Briseño – we are so proud of you!
So we will both be very busy in April. Get out there and enjoy all there is, . . .Cheers!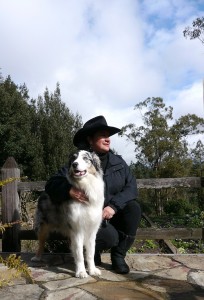 Deanna Baillie and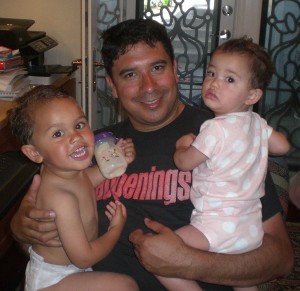 Robert Briseño