The fall is upon us once again and winter is nipping at our heels. Sadly 2016 is well on its way to a memory, but, we are closing in on the holiday season! I know even though it has become increasingly more important for retailers, it is still a time to enjoy and treasure the holiday season with friends and family.
By the time our next issue comes out we will have hopefully all voted—not only for our next president and other civic leaders, but for the Local Happenings Local's Choice Awards! If you have not done so already, please visit our website at www.LHMag.com and not only cast your vote but nominate your favorite business or organization to be our winners for 2017. Remember, unlike our presidential race, you CAN vote more than once. In fact, you can vote everyday if you like, right up to our closing date for votes on Dec 11th. So get out there and vote! Then tell two friends to vote and tell them to tell more two friends and so on and so forth!
With any luck from Mother Nature, we will get lots if rain and snow up in the Sierras for everyone to enjoy their favorite winter activities. One of Robert's favorites is enjoying a nice cup of hot cocoa by a roaring fire—with or without a spirited adult additive. Speaking of which, in this issue you can learn how to decorate your hot cocoa with some homemade marshmallows, and learn about the origin of that fluffy household name. Make sure to hoist your cocoa mug for Robert and enjoy!
Remember, too, that even if the weather provides for a wet fall and winter this year that there will be plenty of things to do besides staying at home drinking cocoa. Our calendar remains chock full of great events and we are working on an upgrade to our website calendar to bring you an even more expanded list of activities. If you have not been to our website please stop in. The calendar there has literally hundreds of more events than we can fit in our print magazine. You can even access it easily from your smartphone to find out about great events near you as well. There is no excuse to not enjoy our area, or feel at a loss for something to do.
Also at this time of the year as we celebrate our 8th birthday of helping you explore events in the Bay Area, we want to thank you, our readers, for allowing us do that. We hope that you have enjoyed reading about what is going on as much we enjoy writing about it. More importantly, we hope that you have found something new to enjoy from our magazine right around you. That is why we created this magazine and website, and why we keep doing it. It's great fun and very exciting to explore an area you have known all your life and still be able to discover something new about it. There are just so many things like that to do in this area of the country and we aren't even close to discovering it all.
Along with our publications birthday there are so many of our family and friends that are also celebrating their birthday over this time as well. We would like to wish Christopher, Clara, Rory, Tim, Michelle, Susan, Jeannie, Bea, Shannon, Monica, Jon, Liz, Mark, Cristina, Curt, Lori, Shawna, Kathy, Candy, Luis, Nico, Emily, Hermie, Xavier, Reagan, Ben, Norb, Jennifer, Shawna, LeeAnn, Ken, Amy, Ali, Julia, Connie, Tony, Kevin, Josette, Linda, Cera, John, Angelita, Larry, Paula, Alyssa, Kevin, Teena, Billie, and all the rest that we do not have room to print!
We always have room to print a special shout out to Mom and Dad Briseño on their 63rd wedding anniversary! We hope their day is as special as they are!
Until next time . . .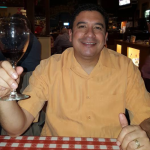 Robert Briseño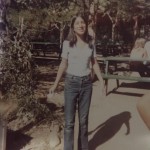 & Deanna Baillie